Nyrie Roos Finally Releases her New Book 'Big Fish – Little Bowl – Own the Market"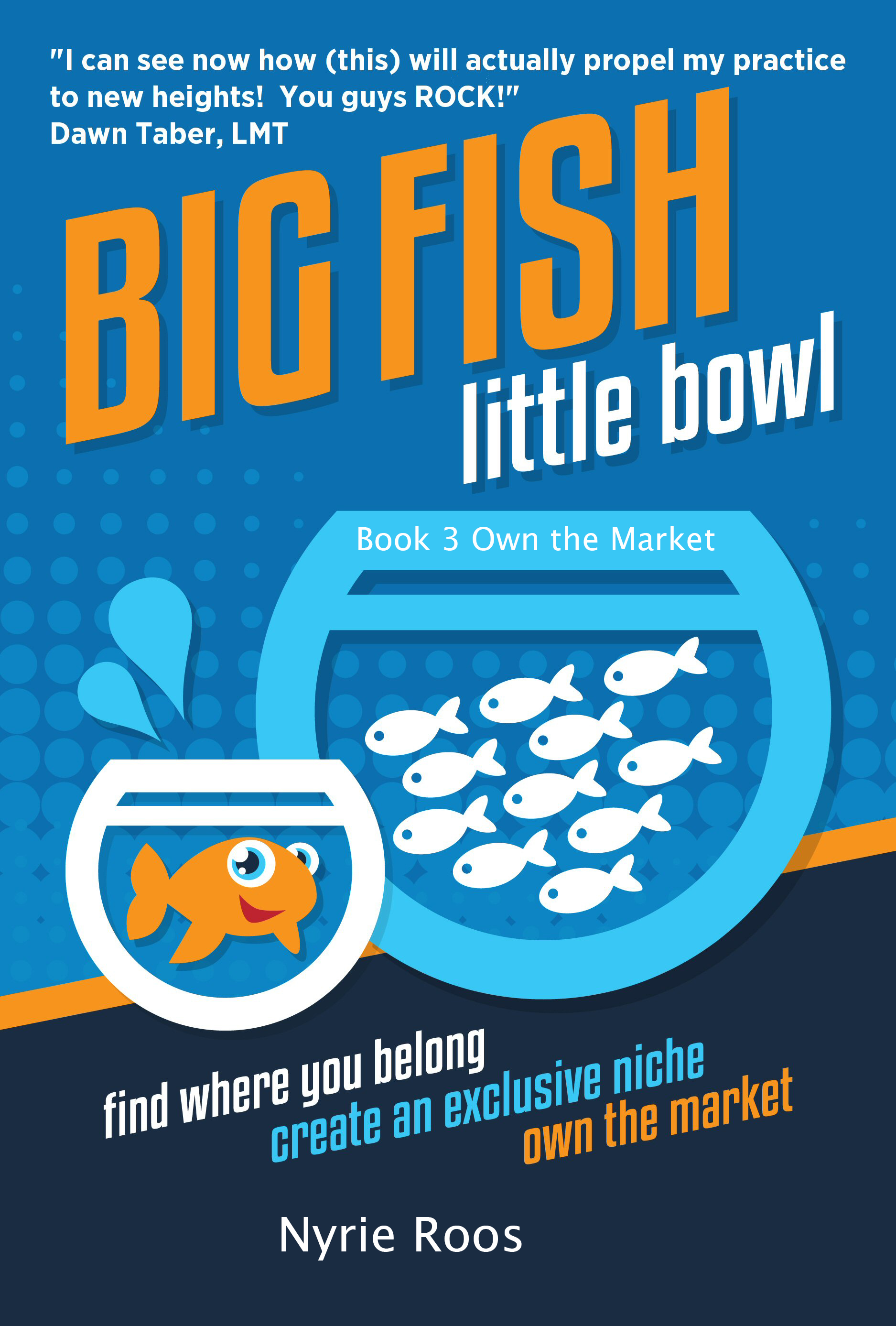 Nyrie Roos has just released her brand new book Big Fish – Little Bowl – Own the Market.
The purpose of this book is to help you. If you're a small business person, trying to rise to the top of your niche in terms of position, sales, reputation and expertise. You've experienced some successes and yet still can't help wondering why connecting with customers, clients can be so difficult.
An excellent overview of how to position yourself as an expert in your niche
Have you ever thought about starting your own business? Did you find yourself rattled by the sheer size and market coverage of the competition? Doesn't it seem sometimes that the big boys own the market and don't want to share it? Massive corporate giants like Amazon and Walmart, Google, Target, Kroger, Coca-Cola, McDonald's, Disney, Ford, GE, Costco, Tesco and Metro do seem to have every corner of the retail and services markets flooded.
In this book, Nyrie Roos begs to differ. In her newest best-seller, Nyrie tells you how to find yourself a richly rewarding niche in what looks like a thoroughly saturated market. At first glance, it may look like the big boys' market coverage resembles a vast lake. Take a closer look, says Nyrie. Most of these marketing lakes are a mile wide but only an inch deep. That's not where you want to compete; not if you want to succeed. Nyrie will show you the secret to making yourself into the world's next marketing titan by finding yourself a niche. Your niche may be very narrow, but if it's also a mile deep, there's plenty of room there for you to make a fortune.
Big Fish, Little Bowl takes an in-depth look at how to go about finding such a niche and filling it. Most budding entrepreneurs forget that many of today's giants, like the mighty Amazon, media titan Disney and auto-making pioneer Ford Motor Company started out as niche marketers.
The opportunities for building a wildly successful company are not gone. This exciting new book will show you the secret to using smart strategy and tools like social media, free software, e-commerce and guerrilla marketing to leverage a fertile market niche into a thriving business.
This book is now available on LULU at http://www.lulu.com/shop/http://www.lulu.com/shop/nyrie-roos-and-tony-roos-and-tom-king/big-fish-little-bowl/ebook/product-24235500.html and is also about to hit the shelves on Amazon. Get it here: https://www.amazon.com.au/
Media Contact
Company Name: Explosion Marketing
Contact Person: Nyrie Roos
Email: Send Email
Phone: 0439558606
Address:Suite 5 level 1/1 Sands St
City: Tweed Heads
State: New South Wales
Country: Australia
Website: https://explosionmarketing.com.au