KTGY Designs Garner Top Honors at the 2023 BIA Bay Area Excellence in Home Building Awards for Detached Homes and Multifamily Communities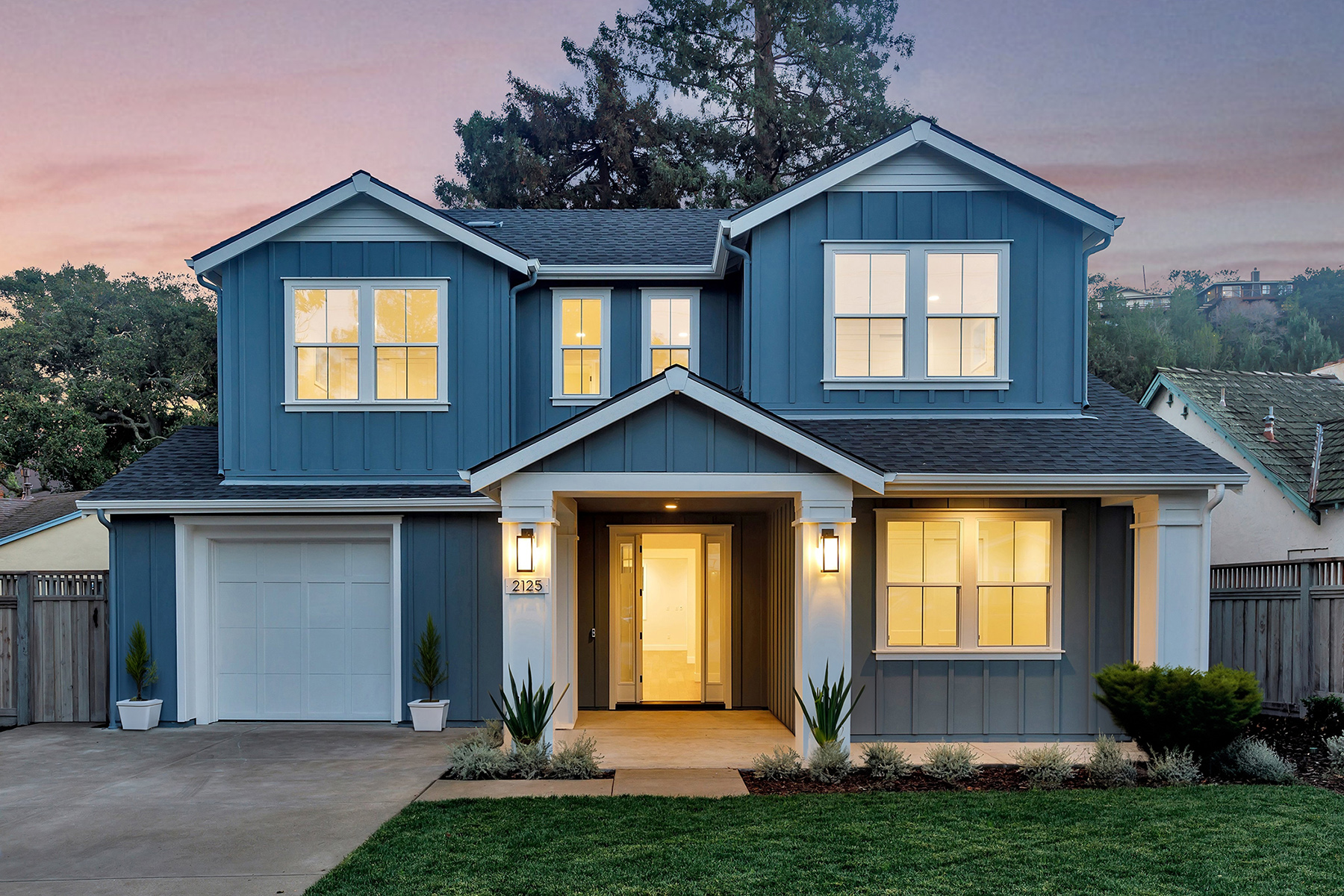 Best Architectural Design Detached Home – 2,401 to 3,000 SF; 2125 Carmelita in San Carlos, California
OAKLAND, Calif. – KTGY, a leading national full-service design firm, announced today that the Building Industry Association of the Bay Area has recognized eight KTGY-designed residential communities and residences at the prestigious 46th Annual MAME Awards competition presented by the Sales and Marketing Council. KTGY was honored with four coveted top honors and five finalists. The awards honor the industry's most outstanding builder, sales, marketing and trade professionals who have distinguished themselves by working hard to deliver their best each day for the betterment of the industry. The winners were announced from the list of finalists on May 19, 2023.
"Award-winning designs are a result of collaboration and inspired thinking. We are proud to partner with some of the best in the industry to create solutions that elevate the role of built spaces in people's lives," said KTGY principal Jill Williams.
KTGY's winning designs were:
Best Architectural Design Detached Home – 2,401 to 3,000 SF
2125 Carmelita in San Carlos, California
Builder: Thomas James Homes
Architect: KTGY
In areas where land is scarce and the housing stock is aging, many homebuyers have limited options – purchase an older home near the end of its life and renovate it or demolish it and build a custom home. This developer saw a need for a third option, one that allows buyers to purchase a brand-new home in a neighborhood they love without the stress and lengthy process often associated with a custom home build. Located in the heart of Silicon Valley on the San Francisco Bay Area Peninsula, the home is surrounded by open space preserves and marine sanctuaries. The home features an expansive living area with a large formal dining room and a ground-floor suite, appealing to the growing family that loves entertaining. The second floor provides a primary bedroom suite with a luxurious freestanding tub, two additional bedrooms, and a bonus loft space that can be used as a home office, den or playroom.
Best Architectural Design Detached Home – Under 2,400 SF
One56 at One Lake (Residence 3) in Fairfield, California
Builder: DeNova Homes
Architect: KTGY
These homes, arranged in six-pack clusters, achieve maximum efficiency in the site layout with four of the six homes in each cluster providing homeowners with lake views. The floor plans are carefully laid out so that each home enjoys views of the lake and/or the surrounding hills while carefully avoiding views from one home to another. Designed with a very contemporary aesthetic, incorporating shed roofs, accents of real wood siding, corten steel panels and stone veneers, these homes stand out in the neighborhood. The shed roofs vary on each home and give each cluster a playful and dynamic look. The accent materials – wood, corten steel and stone – give the homes a warm, contemporary and rich feel.
Community of the Year Attached
NINE88 in South San Francisco, California
Developer: SummerHill Apartment Communities
Architect: KTGY
NINE88 serves as the gateway to the City of South San Francisco's El Camino Real/Chestnut area and is situated on one of the most prominent intersections in the city. Pedestrian-oriented retail lines the sidewalks and a large front plaza anchors the corner to create a village-like, pedestrian-oriented environment. Brick streetwalls are designed to mimic a traditional commercial storefront in scale, materials and detailing, while the residential levels above descend away from the storefront, emphasizing the pedestrian-oriented spaces and the industrial-inspired corner. The ground floor of the six-story building includes nearly 11,000 square feet of retail space, plus a variety of amenities such as a lounge, fitness studio, bike hub, dog park and spur trail connecting to Centennial Way. NINE88 is located less than a mile from the South San Francisco BART station and is served by SamTrans as well as a class I bike lane along Centennial Way, both of which connect to the station. To encourage green transportation, there is an on-site transportation coordinator and an available community web portal to facilitate residential carpooling opportunities.
Best Architectural Design of an Affordable Multifamily Community
Canyon Flats & Reilly Station @ Metro Crossing in Fremont, California
Developer: Eden Housing
Architect: KTGY
As part of the expansive Warm Springs masterplan and conveniently located adjacent to the BART Station, Canyon Flats and Reilly Station deliver Fremont locals the perfect affordable and transit-oriented community. While the two apartment communities target families making 30% to 60% area median income, the design team didn't want the buildings to feel affordable. The building design melds seamlessly into the surrounding transit-oriented market-rate community. Shared amenities reduced cost and increased opportunities to add density. Knowing that many of these residents would be commuting for work, the buildings were designed to connect to the local transit stop and promote active mobility. Forward-thinking and progressive architecture reacts to two different frontages. On the urban side, the buildings are more built up, and on the interior, the courtyards open up to smaller-scale buildings. A well-crafted pedestrian paseo highlights the site's walkability and the adjacency to the BART station. Ground-floor retail activates the streetscape. To maximize the site and increase efficiency, both buildings share an above-grade parking structure that features a three-tiered lift system. A variety of green technologies are included: photovoltaic panels, a solar thermal system, low-flow toilets and showerheads, high-efficiency fixtures and appliances, combined with techniques that naturally limit environmental impact.
Finalist recognition:
Best Architectural Design Detached Home – Under 2,400 SF
Hillview (Plan 2) in Tracy, California
Builder/Developer: Lennar | Architect: KTGY
710 Stanford Avenue in Menlo Park, California
Builder: Thomas James Homes | Architect: KTGY
Dawn (Residence 2) at the Collective in Manteca, California
Builder: Trumark Homes | Architect: KTGY

Best Architectural Series (Collection of Plans)
Innovation in Fremont, California
Builder: Lennar | Architect/Planner: KTGY

Best Architectural Design of a Multifamily Community
NINE88 in South San Francisco, California
Builder: SummerHill Apartment Communities | Architect: KTGY

About KTGY
Founded in 1991, KTGY is a full-service architecture, branding, interiors, and planning firm specializing in residential, retail, hospitality, and mixed-use environments. Our firm and our work are guided by a continuous focus on innovation, creativity, collaboration, and a deep responsibility we feel towards enhancing communities and neighborhoods. ​Our architects, designers, and planners combine big-picture opportunities, leading-edge sustainable practices, and impeccable design standards to create memorable destinations of enduring value. Visit www.ktgy.com.
Media Contact
Company Name: KTGY
Contact Person: Brianne Wagner, Senior Marketing Manager
Email: Send Email
Phone: 1.888.456.5849
Address:17911 Von Karman Avenue Suite 200
City: Irvine
State: CA
Country: United States
Website: http://ktgy.com