Zenon Energy has rebranded to Volstora to expand its market presence.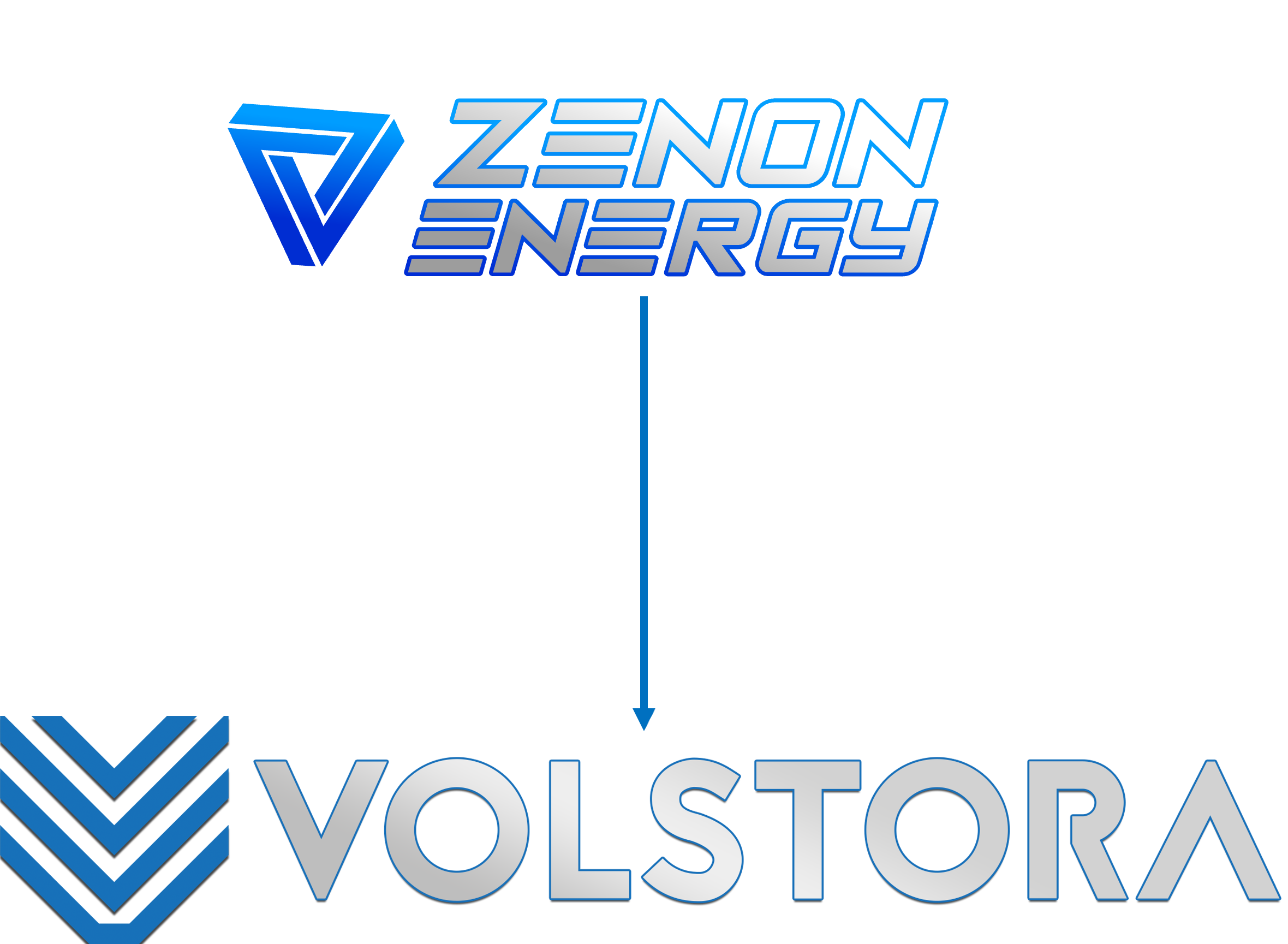 Arnhem, Netherlands – 30 May, 2023 – With a broader market presence and expanded services and capabilities, Volstora is building on the solid foundation of Zenon Energy and taking the lead in new energy storage techniques and standards of excellence.
"We continue growing our services, capabilities, output, and team", said Duan van t Slot, Chief Executive Officer, "Volstora will become a stronger brand across Europe to reflect our team's incredible capabilities and our ambition to redefine the standard of energy storage. Our customers can expect the same level of quality, commitment, and support they have come to know and trust from us."
"Volstora is leading the future of powerful and complete energy storage solutions," said Shannon Smit, Communication Manager, "With boldness and quality as our core pillars, we can build proudly under the Volstora brand."
Customers can be assured that the rebranding does not entail any changes to the company's management, day-to-day operations, or existing contracts. All agreements, warranties, and commitments made by Zenon Energy will be unchanged under Volstora.
To learn more about Volstora, please visit www.volstora.com. For the latest news and updates, follow Volstora on LinkedIn, https://www.linkedin.com/company/volstora-systems/.
About Volstora
Volstora is a renewable energy infrastructure company enabling businesses to become more energy independent. The company works with its partners to streamline tailored energy storage systems that outperform – crucial to success in a highly competitive market where customers are looking for permanent solutions.
Media Contact
Company Name: Volstora
Contact Person: Shannon Smit – Communications Manager
Email: Send Email
Country: Netherlands
Website: www.volstora.com