AeroFlexx plans to collaborate with Mibelle Group to launch a new type of eco-friendly packaging in Europe that combines environmental friendliness with consumer convenience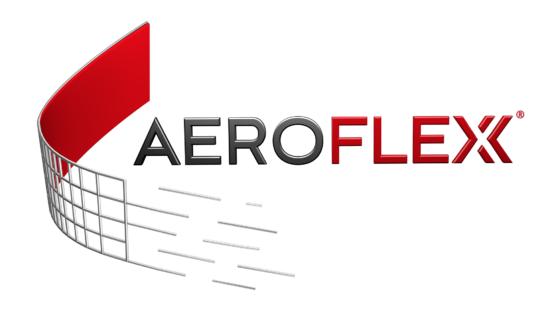 Cosmetic packaging combines the sustainability of a flexible package with the convenience of a conventional bottle.
West Chester, Ohio – May 4, 2023 – AeroFlexx, a leader in the sustainable packaging industry and full-service liquid packaging company that combines the best attributes of rigid and flexible packaging into a single solution, announces its partnership with Mibelle Group, a Swiss company that develops and produces brands and proprietary brands in the Personal Care & Beauty and Home Care sectors. For Mibelle Group, consumer well-being has always been the center of its efforts. AeroFlexx and Mibelle aim to transform the customer experience for personal care products not only through packaging that uses up to 85% less plastic than traditional rigid packaging but also through a better dispensing experience for the consumer. In the future, Mibelle wants to offer Personal Care and Home Care products in Europe with Aeroflexx's innovative packaging.
"This partnership is based on the common goal of creating a cleaner planet for all. Sustainability is part of the conviction in our company and offers a meaningful added value to our customers. Environmental awareness and responsible use of our raw materials go hand in hand with AeroFlexx's sustainable packaging solution," said The Mibelle Group.
"We are excited that Mibelle Group has recognized the truly revolutionary and disruptive nature of our packaging solution," stated Andrew Meyer, CEO of AeroFlexx. "Bringing sustainable solutions for the liquid packaging industry mainstream provides consumers with the convenience they demand and advances sustainability goals for all companies involved from production to transportation."
About Mibelle Group:
Helping people achieve well-being, health, and beauty is the overriding goal of the Mibelle Group. It develops, produces, and manages brands and private labels in the Personal Care & Beauty, Home Care, and Nutrition business areas. The Mibelle Group's innovative concepts and high-quality solutions aim for the needs of customers and consumers – always with a focus on quality and sustainability. Thanks to its expertise in the fields of research and development, the independent, globally successful Mibelle Biochemistry offers the most modern and effective active ingredients for cosmetic applications.
The Mibelle Group employs around 1,600 people at nine sites in Switzerland, France, the United Kingdom, the United States, and South Korea, generating around CHF 663 million in sales.
About AeroFlexx:
AeroFlexx is a full-service liquid packaging company that combines the best attributes of rigid and flexible packaging into a single solution that enables a preferred customer experience, delivers significant brand value, and introduces unprecedented sustainability benefits. AeroFlexx is committed to being the leader in the sustainable packaging industry.
For more information, visit www.aeroflexx.com
Media Contact
Company Name: AeroFlexx
Contact Person: Greg Linnelli
Email: Send Email
Country: United States
Website: https://otterpr.com