Enter the Beun1verse: The Ultimate Destination for NFT Gamers to Explore and Conquer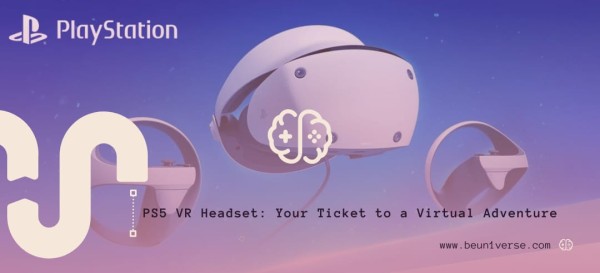 As the popularity of gaming in the metaverse rises the demand for metaverse gaming platforms increases alongside. Not just any gaming platform but one that offers a tremendous gaming experience. It can be quite challenging for NFT creators and collectors to find the right platform that offers the necessary features. Beun1verse has emerged as a strong contender in the NFT industry offering a user-friendly and unique experience for NFT collectors, creators, and gamers at all levels. If you are a gamer, get ready to be blown away by Beun1verse.
Beun1verse is a metaverse or virtual platform where users can live out their fantasies as they want by creating or importing their avatars. It has revolutionized the way we interact with virtual reality technology transforming our digital experiences into fully immersive and engaging. One of the benefits of Beun1verse is its affordability. This platform charges cheap fees for buying and selling digital assets, with no gas fees required. This feature makes it an attractive option for NFT enthusiasts who want to invest in the NFT industry without parting with a significant sum.
NFTs offer an exciting way of generating revenue through a richly detailed game world. Players own the NFTs they earn, from weapons and armor to virtual real estate and more, in games at Beun1verse. They can sell them later when they have become more valuable as non-fungible tokens are intellectual properties that appreciate over time. Bermuda Unicorn partners with BeUn1verse to provide its blockchain expertise and technology to support BeUn1verse's DeFi and NFT solutions.
This will enable Beun1verse to leverage the power of blockchain to enhance the security and transparency of its platform, providing users with a more reliable and trustworthy experience. At Beun1verse, there is an online community of gamers, where gamers from all over the world converge to connect and share their passion for gaming. This enhances the gaming experience in the metaverse.
One of the key experiences of Beun1verse is that it attracts a massive number of high-profile gamers from across the globe. The virtual platform is drawing interest from investors, with several major companies expressing support for the organization.
With its innovative approach to revolutionizing the virtual reality gaming experience, Beun1verse is poised to become a major player in the industry. It is going to blaze the trail for other gaming companies to follow.
About Beun1verse
Beun1verse is a gaming development marketplace that specializes in creating innovative gaming experiences centered around NFTs. The team presents NFT and gaming lovers an opportunity to immerse themselves in the virtual world through the use of blockchain technology and NFTs and play exciting games that offer players true ownership over their in-game assets.
This gaming platform is "more than a mere metaverse or NFT game." For more information about the platform and its features visit the site.
Media Contact
Company Name: Beun1verse
Contact Person: Bermuda Unicorn
Email: Send Email
Country: United States
Website: https://beun1verse.com/