DDB VIDEO: A Revolutionary "Watch Ads and Earn Money" App Set to Launch in Peru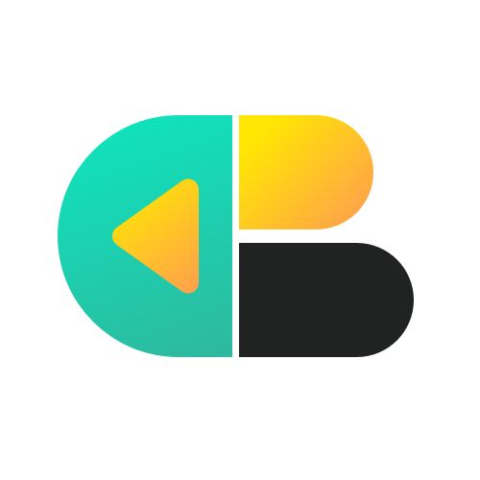 DDB VIDEO is a brand new ad-watching application designed to provide users with a fresh way to make money. The app allows users to earn rewards by watching advertisement videos, and the income generated by users using DDB VIDEO can be withdrawn at any time to their BCP or BBVA bank accounts. DDB VIDEO will officially launch in Peru on April 28th this year, offering this innovative service to a wide range of users in Peru.
Video Link: https://www.youtube.com/embed/Uz7Mlmy-5rY
The advertisement market on DDB VIDEO is around 30 seconds, allowing users to earn considerable income in a very short amount of time. The project team behind the app consists of veterans with decades of experience in the advertising industry, who will use their knowledge and expertise to provide users with an enhanced service experience.
The global executive leadership team for DDB VIDEO is led by Marty O'Halloran, Global CEO of DDB Worldwide, who will provide globalization support and development for the app. DDB VIDEO aims to generate 1 billion soles in ad revenue for clients in the Peruvian market this year.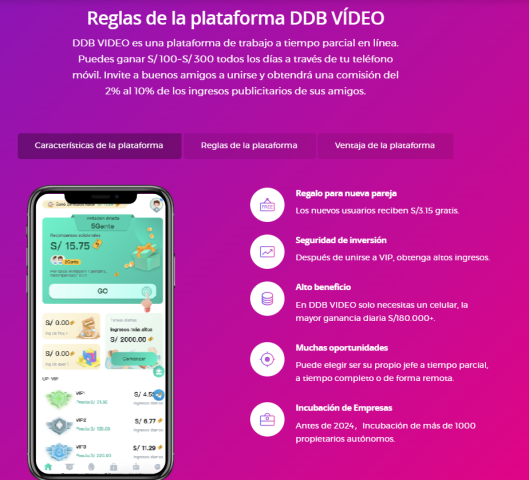 DDB VIDEO's advertising model allows advertisers to purchase ad space and showcase their products to users of the platform. When users watch ads on the platform, advertisers pay DDB VIDEO a fee, and users will receive 70% of the generated revenue as a reward for using the platform. Users can withdraw their earnings immediately.
DDB VIDEO has several advantages, including precise targeting, interactive engagement, increased exposure, and reduced costs. Its ad-sharing economy model allows for targeted ad placements based on user interests and behavior, enhancing the user experience and increasing conversion rates. Its interactivity fosters better relationships between users and advertisers and heightens user perception of ad products. By allowing users to watch ads multiple times, the platform increases product exposure and brand awareness while reducing advertising costs and increasing user engagement.
DDB VIDEO ensures user data security and privacy, operating under industry standards and regulations. While some ad companies and platforms engage in fraudulent activities, such as fake clicks and bot-generated traffic, DDB VIDEO ensures ethical practices, thereby protecting advertiser investments and maintaining platform credibility. DDB VIDEO is a sustainable platform advocating fair business practices, enabling users to benefit from ad revenue, providing a win-win situation for both advertisers and users.
With the rise of mobile internet applications, this advertising model is becoming increasingly popular. As a result, DDB VIDEO is poised to become a leading platform in the field. Moreover, DDB VIDEO is a product for the masses, accessible to anyone in Peru. Let us look forward to the app's performance in the Peruvian market, bringing about a new revolution in ad-watching!
Media Contact
Company Name: DDB VIDEO
Contact Person: Donna
Email: Send Email
Country: Peru
Website: www.ddbvideo.com