Babytone Launches New Infant Monitor with iOS/Android App for Remote Vital Sign Monitoring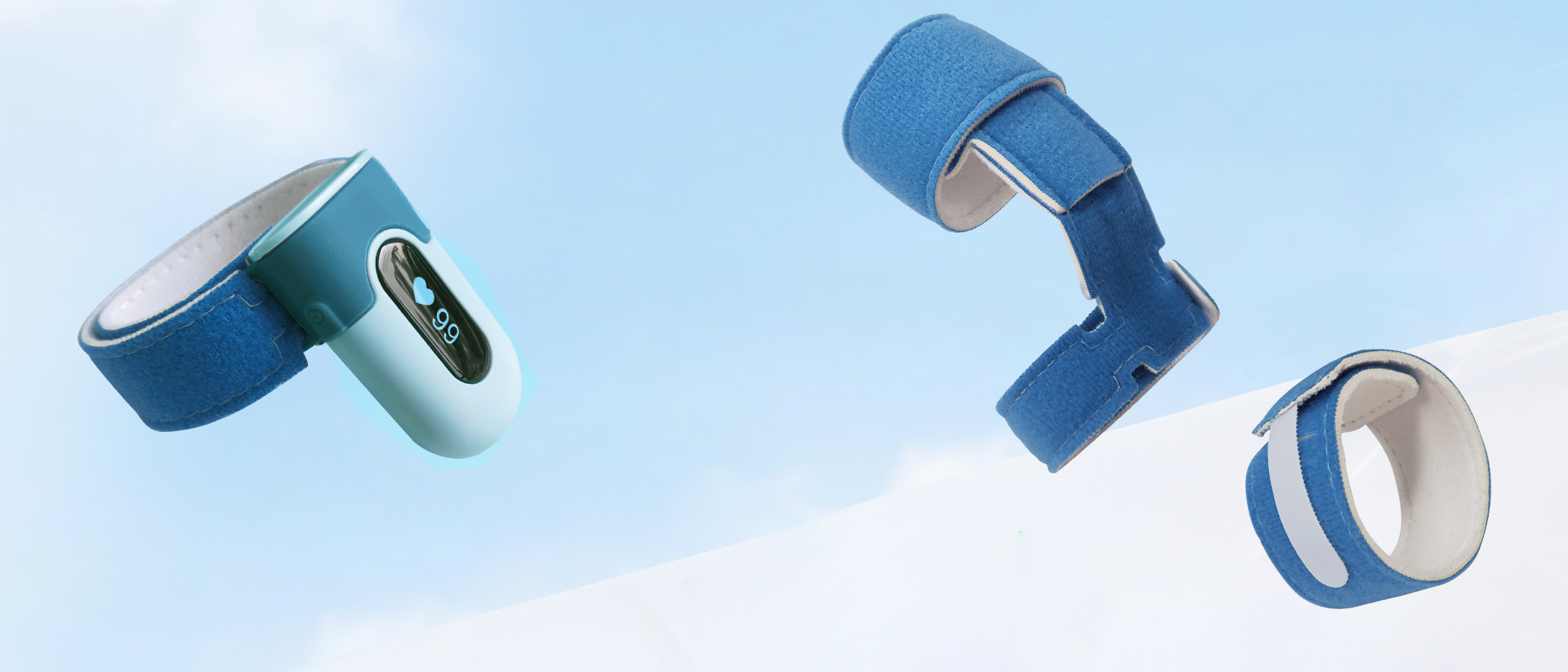 Babytone has been providing reliable products for parents and children for over a decade, and their new product is another essential tool for parents to keep their children safe.
Babytone, a leader in pediatric healthcare products, has released a new version of its popular infant monitor. The device is designed to help parents monitor their baby's oxygen saturation, heart rate, and sleep patterns. This product comes with an iOS/Android app that allows parents to track their baby's vital signs from anywhere.
Babytone has been creating reliable products for parents and children for over a decade, and the newborn oxygen saturation with base stations is another step in that direction. This device continuously tracks baby's vitals, including heart rate, oxygen saturation, and sleep patterns giving parents peace of mind and allowing them to monitor their baby's health closely. Through features like continuous care and recording every motion, parents can easily share their baby's healthy growth with friends and family. Babytone, with this new product, continues to provide essential tools for parents to keep their children safe.
Babytone's innovative solution is a revolutionary way to help parents and their newborns achieve the best possible start to life. The device is designed to measure their oxygen saturation levels and alert them if there is any concern that their baby may be struggling with breathing. It uses a low-level pulse oximeter that can be clipped onto the baby's clothing, unlike the traditional bulky and inconvenient models. The parent can then use this information to monitor their newborn's health as they grow into a healthy toddler.
A mother said, "My husband and I were both so nervous about bringing our son home from the hospital—we wanted to make sure we were doing everything possible to keep him healthy. I'm glad we have Babytone to help us with that."
Babytone Monitor is a safe and convenient tool for ensuring the safety of newborns. Their use helps ensure a healthy start in life for children. Parents naturally experience fear and uncertainty during the early months of their baby's life when they are unsure about their baby's health. The possibility of a negative result is very high, making the need for a Babytone monitor even more critical. This device provides continuous monitoring, allowing parents to always know the condition of their baby, thereby preventing possible accidents. The Babytone monitoring system was developed to give parents peace of mind by ensuring constant awareness of their baby's wellbeing.
About Babytone
Babytone is an online retailer that specializes in pediatric oximeters from China. The company aims to provide parents with accurate infant monitors to monitor their baby's heart rate and oxygen saturation levels on the go for peace of mind. For more information, please visit https://getbabytone.com/.
Media Contact
Company Name: Viatomtech
Contact Person: Chita
Email: Send Email
Country: China
Website: getbabytone.com