Brian Robert Murphy Secures Third National Top 100 Trial Lawyer Title, Showcasing Client Commitment and Dedication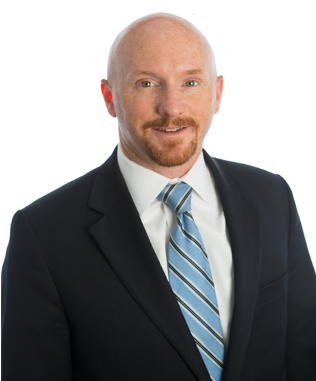 Attorney's Consistent Results in Trial Law Garners Recognition
Attorney Brian Robert Murphy has once again been selected for the Top 100 Trial Lawyers membership for 2022 by the National Trial Lawyers. This marks his third consecutive year receiving this prestigious award, highlighting his consistent commitment to the legal profession and his unwavering dedication to clients.
"I am deeply grateful to be named a Top 100 Trial Lawyer for the third year running," said Murphy. "This accolade underscores my dedication to seeking justice for my clients and upholding the highest standards of legal practice. I remain committed to serving my clients with the utmost professionalism and dedicated representation."
Brian Robert Murphy is the founder of his highly-rated law firm, which has offices in Charleston, Rock Hill, and Greenville, South Carolina. Focusing on personal injury and car accident cases, Murphy's firm is dedicated to offering comprehensive legal support to clients across the state. The firm's extensive services include but are not limited to: car accidents, truck accidents, motorcycle accidents, wrongful death, and slip-and-fall cases.The firm's contact information for each location is as follows:
The National Trial Lawyers is a respected professional organization that acknowledges the most distinguished trial lawyers from across the United States. The Top 100 Trial Lawyers list is a coveted annual selection that honors a select group of attorneys who consistently demonstrate leadership, reputation, influence, trial advocacy, ethical conduct, and professional achievement.
In addition to his legal skills, Murphy is also known for his empathetic approach to client relationships, understanding that the legal process can be emotionally challenging. This combination of experience and compassion has been instrumental in earning him the honor of being a Top 100 Trial Lawyer for three consecutive years.
For more information about Brian Robert Murphy and his law firm, please visit https://www.brianmurphylawyer.com/.
Media Contact
Company Name: Law Offices of Brian Robert Murphy, LLC
Contact Person: Brian Robert Murphy
Email: Send Email
Country: United States
Website: https://www.brianmurphylawyer.com/