Take Back Control Launches an Online Coaching Program to Overcome Addictions of People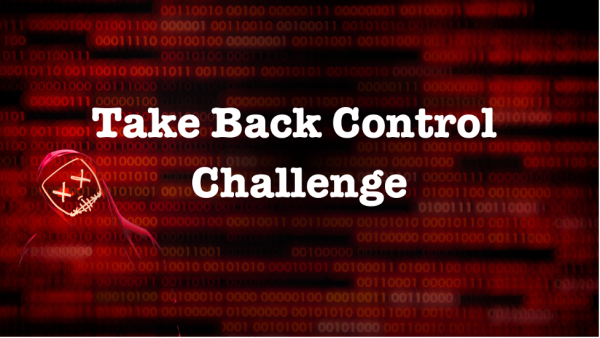 The online coaching program by Take Back Control has launched to guide people to overcome and recover from the addition of unwanted content. There are two programs named "30 days" and no "fluff" approach. In 30 days' program, your recovery path will be sped up with masterclasses, bite-sized courses, and tools that are simple to use. No "fluff" approach is not another therapy plan designed to persuade you to "journal" about your emotions. Take Back Control educate its clients on cognitive behavioral therapy, which is supported by research, and provides the structure for an executable step-by-step plan to actually get you the results you want.
If you are in need of the following, this program is for you. With just 15 minutes every day, you want to learn how to rewire your brain. Finally, you are prepared to liberate yourself from unnecessary content forever. You wish to profit from a life free of addiction, including improved mood, saved relationships, regained confidence, and other advantages. Even if you've previously tried other approaches but they didn't work, you're still looking for results. A proven process is available for you to follow step by step. You can spend a tenth of what you would for conventional "therapy" or treatment options. And you want to break away from unnecessary addictions because you are sick of feeling trapped and need a partner who knows how.
"I know you. I know you very well. I know you because I once was you. I remember lying in bed at night after a relapse immersed in complete hopelessness and despair. I felt completely numb. So disappointed and disgusted with my actions I couldn't leave my bed. Thinking to myself "How can I be this week?" "Will I ever change?" You feel like you have one side you show to your friends, family, and colleagues and a shadow personality that comes out behind closed doors. A parasitical compulsion that consumes and haunts you." Says Mr. Zach, the owner and founder of Take Back Control.
"It's in the moments of vulnerability and action that cultivate true change. what do you have to lose? What is it costing you to keep living the way you are? Are you ready to go to war with your addicted brain? I'll see you on the inside." He invites you.
Although some people contend that the easy availability of these unnecessary material contributes to addiction, this argument fails to explain why some people struggle with compulsive use while others do not. These addictions have been linked to, brain differences and psychological problems. Depending on the chemistry or shape of the brain, certain people may be more prone to developing behavioral addictions. Social expectations around relationships and appearance can also influence the use of unnecessary content. Viewing these contents can occasionally serve as a kind of escape or a coping mechanism to deal with stress or other psychological problems.
Media Contact
Company Name: Take Back Control
Contact Person: Zach
Email: Send Email
Country: United States
Website: https://www.takebackcontrol.club/