Don Aapo's New Album "Confessions" Takes the Electronic Music Scene by Storm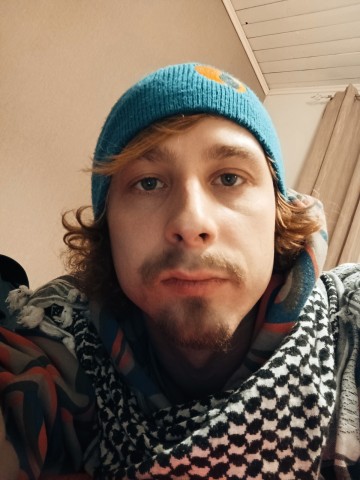 Electronic music fans, your ears are in for a treat with Don Aapo's new album – Confessions. This musical love story is filled with captivating electronic beats and meaningful lyrics that will leave you swooning. Make sure to grab your copy today from Veneto.Fi, the artist's website, or stream instantly via Spotify.
In this newly released album, Don Aapo's self-proclaimed take on poetry has garnered attention from listeners worldwide who crave authenticity and a mesmerizing musical experience. Don Aapo's ability to blend different genres into one cohesive sound with his unconventional style has quickly made him an artist to watch out for in 2023 and beyond.
This new album demonstrates Don Aapo's passion for music and mastery to fascinate audiences with his sound. In an age where musicians often become formulaic in their approach, the artist takes command by creating standout beats blended magnificently with emotionally charged lyrics. His passion for electronic instrumentation inspired him to create a new genre of music that combines traditional beats with meaningful lyrics. Confessions is a masterpiece in this genre, showcasing Don Aapo's unique talents and creative approach.
The rising star from "Veneto.fi" invites listeners to immerse themselves into his unique electronic music fused with a heartfelt lyricism that explores themes like vulnerability, dejection, and vengeance synthesized with catchy tunes and bass-heavy delights. If there were any doubts about this young talent being able to deliver hits—let us tell you, after giving 'confession' a few spins, we're convinced!
Don stated during the album's release discussion, "I wanted to create something authentic and different from anything else out there."
Listening to Confessions confirms just how successful Don was at achieving his goal. The album's sounds are diverse, ranging from warm and tender love songs to tunes encouraging introspection about darker themes. Whatever your mood or interests, this music is perfect for anyone looking for something fresh in the electronic genre.
The Veneto.Fi blog has been a platform for Don to share some lyrics before he added them into songs, adding much depth as they are imbued with his creative genius. Fans have found it easier to connect with the artist because of such posts, and Don Aapo has always been grateful for their support, loyalty, and appreciation.
Don's online presence goes beyond his website; he has a strong social media following on Instagram (@don_aapo) and Twitter (AapoDon), with his YouTube channel that features videos with exclusive performances, behind-the-scenes footage, and interviews. Fans of his music can also find Don Aapo on Spotify, Apple Music, or Soundcloud.
With Confessions now available for streaming online and to purchase directly from Veneto.Fi website, fans are in a race to add it to their playlists!
About Don Aapo:

Don Aapo is the electronic music artist taking over with his eclectic sound. Despite growing up playing various instruments, such as drums and guitar, his passion for hip-hop and club beats inspired him to create a distinctly individual musical path. He eventually found his signature electronic music expression, where he could incorporate his love of poetry with mixed instrumentals highlighting his creativity in producing an entirely new sound.
The artist's music is experimental, playful, and unpredictable. He sets himself apart from other electronic artists by blending various genres to create something fresh, producing songs ranging from synth-pop ballads and club-friendly bangers grounded in Hip-Hop beats as well as RnB layered groovy tracks that get the listener moving their feet.
Don Aapo is currently signed to Veneto.Fi, which features an online store for music merchandise, plus a blog filled with poetic lyrics penned by this enigmatic artist.
Media Contact
Company Name: Veneto.fi
Contact Person: Don Aapo
Email: Send Email
Phone: +358504959761
City: Helsinki
Country: Finland
Website: www.veneto.fi