Dan Baba Drops Sensational Debut Single, Mezebu: A Fusion of Afrobeat and Contemporary Sounds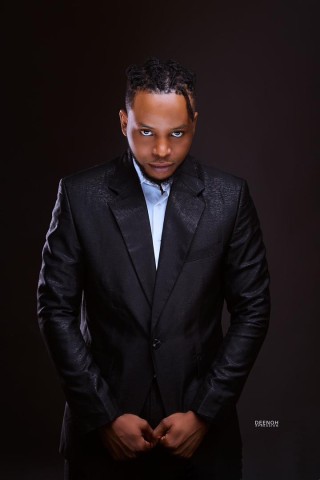 Lagos – April 27, 2023 – Rising Afrobeat artist Dan Baba has announced the release of his highly anticipated debut single, Mezebu, available now on all major streaming platforms.
Mezebu, showcases Dan Baba's unique sound, combining Afropop with a touch of soul music to create a dynamic and captivating listening experience. The track features Dan Baba's powerful vocals and introspective lyrics, reflecting on. Listeners will get to see Dan Baba's calm personality reflect in this masterpiece.
Dan Baba, managed by Redeye Management, has been honing his craft for years and is excited to finally share his music with the world. The song is inspired by his drive to let the world know how beautiful a lady can look when a man is in love with her and the emotions the man can engage in letting the woman know she deserves him.
"Mezebu' is a reflection of modernity and soul lifting, yet hard hitting afro-pop piece with great beats and a fascinating lyrics, produced by airy wordless vocals suitable for the love adventure and engendered with positive vibes and good energy," said Dan Baba.
"MEZEBU was first recorded in 2021 with an artist (name withheld) but had series of issues from the featured artist to the producer and lots of delays, so I had to re-record with Magicalbeatz in 2023 and it was a smooth ride working with him."
With the release of Mezebu, Dan Baba is poised to make a splash in the music industry. The single has already received rave reviews from critics, who praise Dan Baba's raw talent and musicality.
Listeners can expect more from Dan Baba in the future, with plans for more releases already in the works. Dan Baba is eager to continue creating music that speaks to their fans and connects with audiences around the world.
Mezebu is available on all digital music stores for streaming. You can also access the song through the following link: https://streamlink.to/Mezebu
About Dan Baba
Chinemerem Danielson Nwaokoru known as Dan Baba is an Afrobeat artist from the northern part of Abia state. He is proud to identify himself as an Igbo man . Born in Lagos on September 9, 1999 and raised in Port Harcourt, Dan Baba is one of the rising artists brimming with potentials to revolutionize the music industry.
His debut single, Mezebu, is available now on all major streaming platforms. For more information, follow Dan Baba on his social media handles:
Instagram
https://instagram.com/idan_baba01
Facebook
https://www.facebook.com/djdanbaba1
TikTok
https://www.tiktok.com/@idan_baba
Media Contact
Company Name: Redeye management
Email: Send Email
Phone: +2348024113767
Country: Nigeria
Website: www.instagram.com/redeyemanagement