A Scientific Research Paper Is Published On The Application Of Camel Milk Products For Treating Autism-Spectrum Disorders.
The research paper has been published by Mahmoud Kandeel and Wael El-Deeb.
Mahmoud Kandeel (the lead researcher) published a research paper on "The Application of Natural Camel Milk Products to Treat Autism-Spectrum Disorders: Risk Assessment and Meta-Analysis of Randomized Clinical Trials." The scientific research paper was published by Hindawi, on May 27, 2022. The findings of this study indicate that several critical components of camel milk may help improve ASD symptoms and the autistic patient's quality of life.
Compared to the milk of other ruminants, camel milk is more easily tolerated, which could increase its appeal to consumers. Additionally, it contains immunoglobulins, vital vitamins, and minerals that give the milk its antioxidant, antibacterial, and antiviral properties. These characteristics may lessen oxidative stress in camel milk consumers, improving a variety of ailments, including CNS disorders like autism spectrum disorders (ASDs).
They conducted a meta-analysis of randomized controlled trials (RCTs) in which the administration of camel milk (either boiled or raw) as a treatment intervention for ASD was investigated. Using the Childhood Autistic Responsiveness Scale, the participants' overall autism scores served as the primary endpoint (CARS). When the responsiveness of these ASD intervention groups was compared, the mean difference (MD) was found to be MD of 1.99 (0.89, 3.08) for those who consumed boiled camel milk, MD=2.77 (1.92, 3.61) for those who consumed raw camel milk, and MD=-1.02 (-0.10, 2.13) for those who consumed cow milk. The examined studies had notably little heterogeneity. When compared to the placebo, CARS scores for ASD patients treated with raw and boiled camel milk were significantly lower.
The results encourage the creation of bigger, more numerous RCTs to determine camel milk's overall potential as a treatment for CNS disorders.
"Camel milk has low cholesterol, fat, and lactose contents. They have high vitamins and minerals content like sodium, magnesium, copper, zinc, and potassium. Compared to goat and cow milk, camel milk boasts of high amounts of vitamins A, B2, C, and E. it has polyunsaturated fats and linoleic and linolenic fatty acids that aid in proper nutrition. The IgA and IgG immunoglobulins in camel milk help protect against viruses and different kinds of bacteria. Casein is the primary protein in camel milk. It is associated with other whey proteins and is a good supplier of albumin, immunoglobulins, and lactoferrins," said Mahmoud Kandeel.
Mahmoud Kandeel completed his studies at the Department of Biomedical Sciences, College of Veterinary Medicine, King Faisal University, Al-Hofuf 31982, Al-Ahsa, Saudi Arabia and Department of Pharmacology, Faculty of Veterinary Medicine, Kafrelshikh University, Kafr El-Shikh 33516, Egypt.
To read and download the full scientific research paper on "The Application of Natural Camel Milk Products to Treat Autism-Spectrum Disorders: Risk Assessment and Meta-Analysis of Randomized Clinical Trials", visit: https://www.hindawi.com/journals/bca/2022/6422208/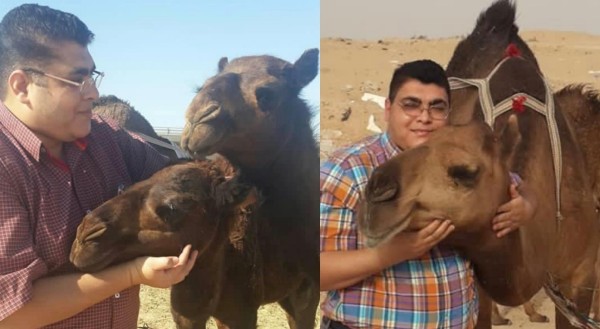 Media Contact
Company Name: KFS University
Contact Person: Mahmoud Kandeel
Email: Send Email
City: Hofuf
State: Alahs
Country: Saudi Arabia
Website: scholar.google.com/citations?user=cFgdD-4AAAAJ&hl=en