Queensland Tourism Industry Rebounds Strongly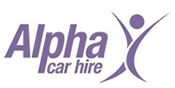 Data from Queensland Shows Rapid Growth in the Tourism Sector as Government Invests $146.5 Million in New Tourism Support Measures.
Brisbane, Australia – 30th May, 2022 – The outlook for tourism in Queensland is looking very promising as encouraging figures for April and May are revealed. Queensland Tourism Industry Council chief executive Daniel Gschwind said the tourism sector's recovery had been spectacular. He added that there was a sense of optimism in tourism, and the Easter break had been a turning point, with many providers saying their occupancy levels were above pre-Covid levels.
Figures from Brisbane Airport corroborate his claims. The Easter break saw passenger numbers booming, with the 8th April the busiest day for the airport in two years. From December 2021 to February 2022, the airport averaged 771,662 passengers a month. The figure for April 2022 was almost double at 1,487,205 passengers. Brisbane Airport Corporation's Rachel Bronish said it was wonderful to see so many people at the airport. "We are incredibly excited to see the terminal's concourses and halls full of travellers once again," she said. "The Easter school holiday period is proving to be hugely successful for tourism with people exploring their country and visiting loved ones, but with that comes some challenges. As the aviation industry continues to ramp up, our partners across security screening, food and beverage, retail, and the airlines face the challenge of training additional staff to meet the demand."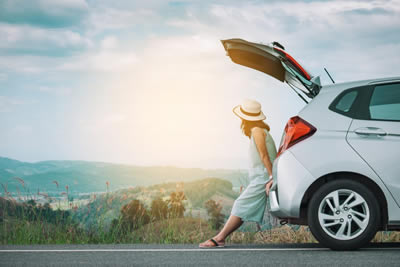 Other businesses in the travel sector echo her sentiments. Magdalena Kusyk, Chief Marketing Officer of Alpha Car Hire, said, "It's thrilling to see so many people at our Brisbane car hire centre and enjoying all the fantastic holiday opportunities Australia offers. We have spent time training staff and streamlining our operation, but it took a few days for everyone to get used to the high volume of customers."
It wasn't just Brisbane seeing record increases in visitor figures. Tourism Minister Stirling Hinchliffe said during Easter, Brisbane, Cairns and Gold Coast airports all recorded their busiest days for air travel since the start of the Covid pandemic. "Domestic tourism spending in Queensland during the hat-trick of long weekends in April is expected to peak at around $2 billion," Mr Hinchliffe said. "It's a good result with Easter visitors to Queensland up 21 per cent on last year. Tourism operators also recorded strong booking figures for the ANZAC Day long weekend, which coincided with the end of school holidays in NSW and Victoria. Occupancy rates on the Gold Coast, Sunshine Coast, Cairns and the Whitsundays held at 83 per cent on average through the week with interstate visitors extending Easter breaks into ANZAC Day."
There was more good news for the tourism industry with the Government announcing a new national tourism and visitor economy strategy, called THRIVE 2030, to develop the long-term growth of Australia's visitor economy. The THRIVE 2030 strategy is designed to grow the value of Australia's visitor economy to $230 billion per annum by 2030. To begin, $146.5 million is being invested in new tourism support measures, including $60 million over two years in marketing support to accelerate the recovery for key tourism destinations with a strong international focus. An additional $45 million from the Budget has been earmarked for Tourism Australia to undertake targeted activities to get international tourists back into key regional destinations heavily impacted by the loss of global tourism.
Tourism and Events Queensland (TEQ) recently launched the 'Good to Go' marketing campaign, which mainly aims to encourage international travellers to visit Queensland. Queensland has some of Australia's top tourist destinations. Queensland has earned a reputation as a world-class location for tourism, with cosmopolitan cities, beautiful beaches, rugged outback locations and friendly country towns. Highlights include the famous Great Barrier Reef, the largest coral reef system in the world; the Gold Coast's plethora of theme parks; the world's oldest living rainforest in Daintree National Park; the World Heritage-listed Fraser Island made entirely of sand; and the Scenic Rim, named by the Lonely Planet guide as one of the hottest destinations in the world to visit in 2022.
Queensland's unique tourist destinations are receiving additional funding from the Australian Government. $12.4 million has been promised to support Queensland tourism operators. The multimillion-dollar package will take the form of environmental management charges and other permit-related fees being waived. In addition, $1 billion will be spent on Great Barrier Reef protection initiatives. Spent over nine years, the majority of this funding will improve water quality, with the rest set aside for marine science research and reef management.
"It's fantastic to see the investment in the tourist industry after the last couple of difficult years," Ms Kusyk said. "Alpha Car Hire, like all other tourism business, has worked hard to take care of our staff and to be ready to welcome customers back to Australia so it is very rewarding to see tourists returning. It's especially exciting to see international visitors again after so long. It's great to see the boost that Easter gave to the tourism sector and we are looking forward to seeing figures increase as the year goes on."
Media Contact
Company Name: Alpha Car Hire
Contact Person: Magdalena Kusyk
Email: Send Email
Phone: +61 1300 227 473
Address:511B Nudgee Rd Hendra
City: Brisbane
State: Queensland
Country: Australia
Website: https://alphacarhire.com.au