Cosplaylab Provides Premium Quality Costume Play Outfits At Incredibly Affordable Prices
The Chinese based brand is run by an excellent enterprise management team, professional fashion designers, and an excellent marketing team that makes amazing Cosplay series clothing and peripheral products available to customers at insanely affordable prices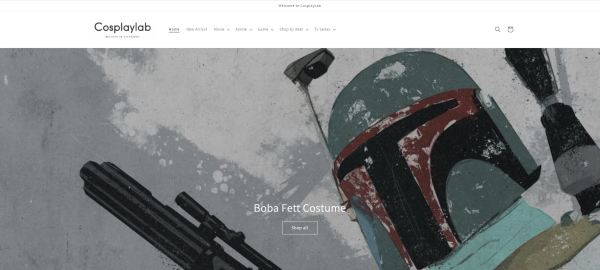 May 30, 2022 – Cosplaylab is delighted to announce that all fans of anime, fantasy fiction, and lovers of costume play can visit its website to find amazing deals on the most beautifully designed cosplay wears and Halloween costumes, made after the most popular fantasy fiction and video game characters.
Based in Foshan, China, the company boasts of being the leading manufacturer of cosplay outfits in the world and operates a comprehensive service that perfectly integrates design, production, and sales to bring its premium costumes directly to customers wherever they are on the planet.
Since the 90s, cosplay has grown to become a vital part of science and fantasy fiction with many dedicated conventions and competitions, as well as social networks, websites, and other forms of media centered on cosplay activities.
"As cosplayers ourselves, we understand the importance of being dressed in quality outfits and costumes when attending conventions and competitions. As such, we ensure that every single outfit we put together is of the highest grade, and we've optimized our process to enable us to bring you premium costumes at insanely affordable prices."
Cosplaylab maintains that its mission is to let everyone feel the charm of cosplay, and insists that it continually strives to improve its production capacity to meet the growing demands of cosplay enthusiasts all over the world.
The company is run by an excellent enterprise management team, professional fashion designers, and an excellent marketing team who all bring their various expertise and wealth of experience in their respective fields to ensure a smooth and reliable service.
Popular cosplay outfits available on the company's website include Captain America costume, Chiaki Nanami Cosplay, Animal Crossing Cosplay, Demon Slayer Costume, Star Wars Cosplay Costume, etc.
Anyone interested in looking through the brand's impressive collection can simply visit the company's website or reach out to Cosplaylab via the contact info below.
For more information, please contact below.
Media Contact
Company Name: Cosplaylab
Contact Person: Jeff Tse
Email: Send Email
City: Foshan
Country: China
Website: https://www.cosplaylab.com