ClubRare, a NFT Marketplace for Physical Collectibles, Launches Airdrop for OpenSea Users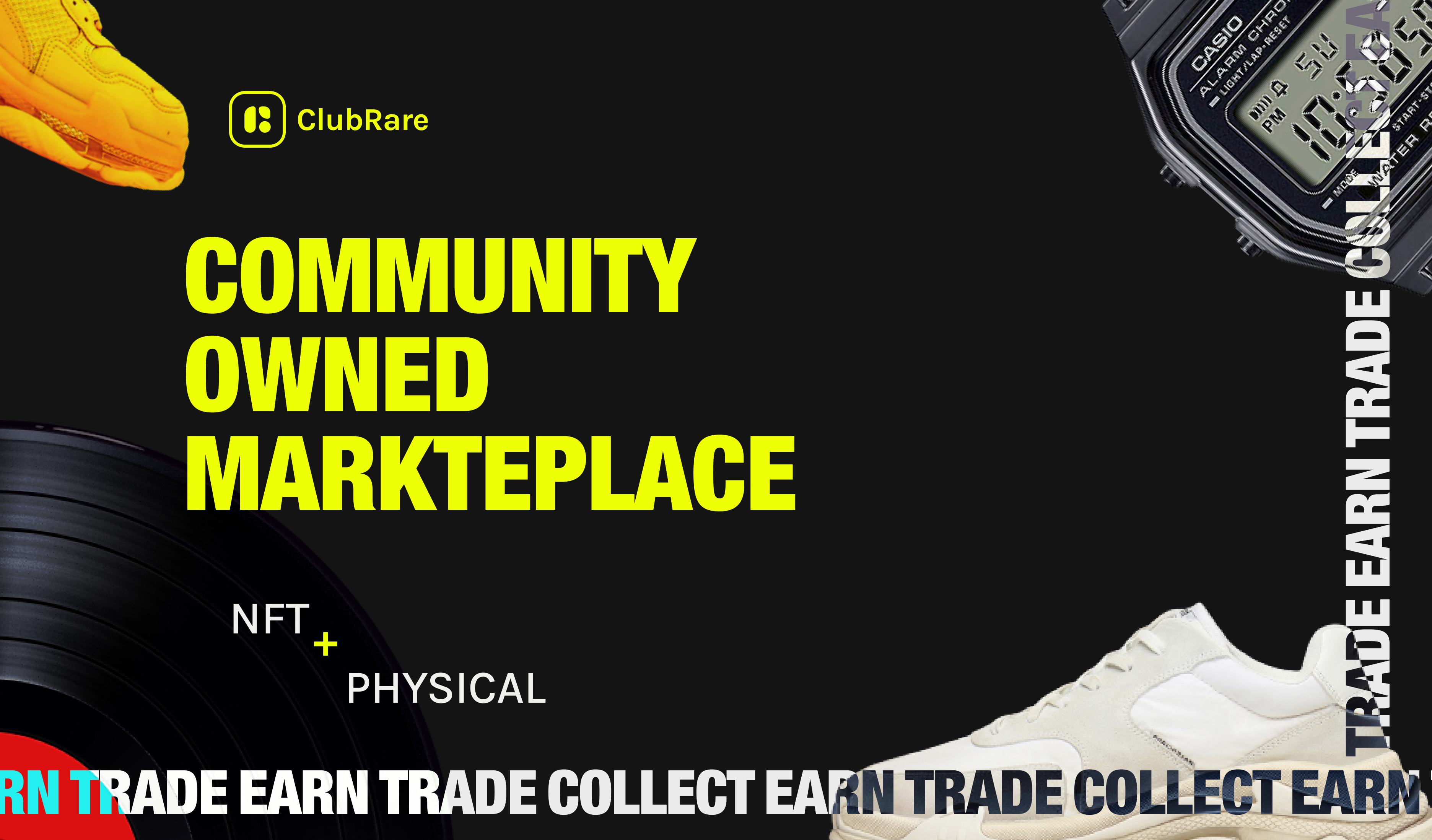 ClubRare is building a physical NFT marketplace and is armed with a more sustainable token economy. ClubRare is built around ClubRare's utility token, MPWR, which is being used to reward users on the platform and to attract existing users from OpenSea.
ClubRare is executing a vampire attack by airdropping MPWR tokens to OpenSea users from May 30 to June 24.
ClubRare is a community-owned physical NFT marketplace where users can trade limited edition or rare digital collectibles in the form of NFTs (non-fungible tokens). ClubRare is a Web3 project that aims to bring power to individuals in e-commerce. It started from the thought of the necessity to connect the metaverse world and the physical world. A well-connected universe between metaverse and real-world could potentially address the structural problems in the Web2 industry.
A vampire attack is a strategy where one project attempts to offer better rates than another project with the aim of stealing the other's customers and investors.
ClubRare has started with the premise that the driving force of the e-commerce industry are the individuals such as sellers and buyers and not the intermediaries. Therefore, one of ClubRare's core structures is in distributing its profit to the individuals.
ClubRare aims to be a well-rounded token economy-based project that empowers areas in innovation where its competitors LooksRare and X2Y2 could not. Although the transaction volume of LooksRare has grown sufficiently to exceed OpenSea's volume within a short life span, its community has collapsed due to its underlying token economy and the token dumping practice of their development team. Along with this, it has shown limitations such as degenerating into a platform mainly used by a few whale traders.
Therefore, ClubRare was born to complement this. Due to its private funding nature, ClubRare prohibits token dumping and has adopted a sustainable compensation structure where it offers both trading and listing rewards. However, these rewards are being distributed at a fixed rate throughout a span of 10 years.
Moreover, 60% of the transaction fees on ClubRare shall be returned to its community while half of it shall be stored in a treasury fund for long-term community users. The other 40% of the transaction fees shall be used for development via its development fund.
ClubRare believes that having a regular revenue model would help the project's healthy growth thus preventing token dumping. Users who buy or sell NFTs from its eligible collections can earn its native utility token called MPWR tokens.
ClubRare shall be airdropping MPWR tokens to OpenSea users, which is called Vampire Attack, from May 30 to June 24. While Vampire Attack is done, ClubRare shall be launching its digital NFT marketplace in May and physical NFT marketplace in June. Any unclaimed tokens will be redistributed back to their rewards pool.
The marketplace is hoping to attract current NFT big spenders who are currently using OpenSea by letting these individuals claim MPWR tokens for free. Eligibility to claim airdrops is available at ClubRare.xyz.
ClubRare recently completed an Initial Liquidity Offering (ILO) on May 5, where 100% of the funds raised was used to supply liquidity to the ETH-MPWR pair on Uniswap. At the same time, the organization shall be switching to a full-fledged ClubRare launch mode such as participating in NFT.NYC conference in June as a platinum sponsor and announcing a public beta where it continues to promote an open metaverse philosophy and the shopping metaverse market.
Media Contact
Company Name: ClubRare
Contact Person: Lily You
Email: Send Email
Phone: +82-10-9659-1180
City: Seoul
Country: South Korea
Website: https://clubrare.xyz