KULR Technology Group Puts Metaverse Into Its Revenue-Generating Crosshairs With $55 Million Funding Agreement (NYSE-Amer: $KULR)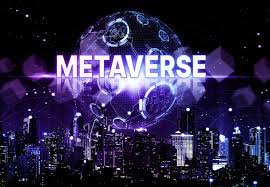 KULR Technology Group (NYSE-AMER: KULR, $KULR) scored a massive $55 million funding agreement to expedite its move into an industry in hypergrowth- the Metaverse. But the better news is that that deal is just one of several that do more than position KULR for its best year in history; it also keeps them partnered with some of the most dominant names in global business.
Better still, the totality of those partnerships, and the value expected from them, combine to show that KULR stock is more than appreciably undervalued at current prices; it's a value disconnect too big to ignore. Even the most basic summing of its parts proves that point. Still, while KULR presents tremendous value as an intrinsic play today, investors may do better by focusing on what KULR is positioned to do in the coming quarters. After all, they have completed the groundwork to facilitate potentially exponential growth in several hard-to-reach targeted sectors.
In other words, don't underappreciate KULR's enhanced infrastructure. The work completed can be a game changer going forward, especially with KULR now positioned to benefit from initiatives that streamline production processes and mitigate supply-chain disruptions by moving its manufacturing processes to North America. And those well-executed efforts should do more than reduce logistical risk and help revenues fall faster to the bottom line, it can fuel a well-earned rally to send the price of KULR stock considerably higher.
Inking Deals With Industry Giants
In-play to help make that happen is new revenue from its recently announced contract with one of the world's top multinational technology conglomerates focused on leveraging combined expertise to earn a sizable piece of the revenues inherent to the burgeoning Metaverse industry. Through this working partnership and contract, which KULR implies could be the first of many deals to come, KULR will supply its client with a proprietary carbon fiber solution essential in producing a core component of experimental nerve sensing technologies. It's a big deal; timely too.
These innovative nerve sensors are designed and vital to aiding navigation through digital interfaces. In other words, KULR has positioned itself to play an essential role in developing novel virtual reality technologies. Remember, they are doing this for a global technology company, not as a solo development project interest.
That difference could result in keeping revenue-generating, and industry-specific business momentum at its back as demand for specialty products in the Metaverse sector continues to soar. Moreover, it positions and likely enables KULR to maximize potentially massive near and long-term revenue-generating opportunities in an emerging market expected to influence another technological transformation.
And as noted, this deal could lead to several more. Perhaps best of all, it puts KULR into the Metaverse sector as a whole. So, while its contract with this unnamed client could lead to substantial near-term revenues, it could also put into play other market opportunities for KULR to exploit. Thus, while the future looks bright, the here and now shines too.
But there's more to like to support the KULR value proposition.
Working With NASA's Artemis Program
KULR also inked a new battery safety contract with NASA to assist in developing parts of the space agency's Artemis program. In its role, KULR will test the lithium-ion cells that make up the battery packs that power the new wave of U.S.-led international human spaceflight endeavors.
Since its signing, KULR has been processing up to 10,000 lithium-ion cells per week. But, the better news is that it led to KULR preparing for a role to test additional KULR-specific applications needed by NASA, the Department of Defense (DoD), and other agencies conducting manned spaceflight programs. It's also a contract that represents the continuation of a highly lucrative and prestigious partnership with the most high-profile space agency in the world. While excellent in that respect, the agreement does more.
It validates KULR's status and position as the highest caliber of lithium-ion technologies and services providers. Moreover, it strengthens KULR's ability to reach outside government entity clients and secure deals with private-sector space exploration companies that are growing mission count exponentially. That means dealing with companies like SpaceX and Blue Origin could be in the crosshairs. And with NASA's likely reference, deals with those behemoths could be forthcoming.
It's certainly not out of the question that discussions are already underway.
DoD Deals Also Strengthen KULR's Reputation
Other deals also strengthen KULR's industry reputation. KULR is already working on at least three contracts with DoD prime contractors to implement their carbon fiber cathode solution in revolutionary new covert weapon technologies. This solution is said to play a vital role in developing new high-power magnetic and covert pulse weaponry for its clients.
But for KULR, it does more. As noted, by contributing to developing these projects on the cutting edge of technological capability, KULR is further cementing its role as the go-to contractor for government agencies and private businesses.
Remember, in addition to KULR already winning these valuable contracts, they are simultaneously forming strategic alliances with these agencies that present long-standing and highly lucrative business opportunities.
That's because the services and products contracts KULR works are far from a commodity. They are specialized, IP-protected projects that fortify long-term propositions and keep competitors at a distance. In fact, KULR's impressive IP portfolio may not provide competitors even a slight door of poaching opportunity.
Its $55 million funding agreement strengthens that presumption.
$55 Million Funding Agreement Powers Growth
Referenced above, KULR announced entering a note and standby equity purchase agreement giving them access to up to $55 million in capital. It goes without saying that those dollars can be leveraged to significantly increase KULR's production capacity, in this case, with emphasis placed on capitalizing on and maximizing the potential of the lithium-ion battery cells market. That market has seen a surge in demand from the energy storage and e-mobility industries.
That available financing wasn't made by partners hoping for KULR to provide a return; they expect one. And the deal results from noted soaring demand from KULR's key end markets, which positions KULR to tap into a revenue opportunity estimated above $350 million. Again, KULR has advantages over competitors.
The lithium-ion battery cells that KULR produces are incredibly powerful, with their 500 megawatt-hour capacities holding the energy required to power 40,000 homes using current domestic energy storage options. It's the likely reason investors and lenders committed to such massive funding.
Another notable fact is that in addition to those dollars facilitating the purchase of additional materials to meet the rising demand for its products, the available capital enabled KULR to relocate many of its production capabilities to North America.
This was a response to the recent logistical and supply-line turbulence that threatened even the most securing fastened global companies. And from an investor's perspective, the best part of moving production processes to North America is that KULR minimizes the risks of logistical roadblocks going forward and reduces the costs of its operations. Thus, more dollars can fall faster toward the bottom line.
Those efforts should help maximize opportunities in other markets.
KULR Penetrates Maritime PPR Market
Last quarter, KULR announced a new Passive Propagation Resistant (PPR) solution in its KULR-Tech Safe Case product suite. This latest technology is designed to target maritime lithium-ion battery safety applications, an area of opportunity stemming from the U.S. Coast Guard recently releasing new safety requirements for the passenger vessel industry. Currently, KULR's PPR Safe Case technology is one of the only known products of its kind to meet these new guidelines.
Better yet, in addition to meeting stringent USCG guidelines, KULR's PPR Safe Case goes further, providing battery safety solutions that can do more than mitigate thermal runaway, fire, and even battery explosions; they can prevent them. And while the scope of the USCG guidelines targets specific fleet vessels today, its rules are soon expected to expand to include other maritime vessels, including cargo and logistics, commercial fishing, and cruise lines. In other words, KULR is ideally positioned as the first to market with best-in-class battery safety solutions to meet a multi-billion dollar requirement.
Again, from an investor's perspective, the value presented from this market alone could dwarf the current market KULR market cap.
Sum Of Its Parts Presents A Massive 2H 2022 Opportunity
To be fair, though, valuing KULR on its revenue-generating potential from any single market is shortsighted. The right way to evaluate KULR is to combine the sum of the parts from multiple contracts in play with some of the world's foremost names in their industries.
They present a formidable case for investment consideration and show that KULR is uniquely positioned to grow those relationships by having an IP arsenal that excludes opportunities to poach from competitors. Also, companies like NASA, the DoD, Lockheed Martin ($LTM), Leidos ($LDOS), and others don't typically work with companies they think can't deliver to expectations. KULR has contracted with all of them. And that's just a small sampling of a client list comprised of global industry behemoths.
Thus, don't be misled by KULR's share price. They are worth, just from an intrinsic basis, much more than its $1.71 price and $183 million market cap indicates. And while that case is strong, from an inherent perspective, they appear undervalued by multiples more. Simply do the math; the sum will likely show that taking advantage of KULR share prices today is an opportunity too good to ignore.
Disclaimers: Shore Thing Media, LLC. (STM, Llc.) is responsible for the production and distribution of this content. STM, Llc. is not operated by a licensed broker, a dealer, or a registered investment adviser. It should be expressly understood that under no circumstances does any information published herein represent a recommendation to buy or sell a security. Our reports/releases are a commercial advertisement and are for general information purposes ONLY. We are engaged in the business of marketing and advertising companies for monetary compensation. Never invest in any stock featured on our site or emails unless you can afford to lose your entire investment. The information made available by STM, Llc. is not intended to be, nor does it constitute, investment advice or recommendations. The contributors may buy and sell securities before and after any particular article, report and publication. In no event shall STM, Llc. be liable to any member, guest or third party for any damages of any kind arising out of the use of any content or other material published or made available by STM, Llc., including, without limitation, any investment losses, lost profits, lost opportunity, special, incidental, indirect, consequential or punitive damages. Past performance is a poor indicator of future performance. The information in this video, article, and in its related newsletters, is not intended to be, nor does it constitute, investment advice or recommendations. STM, Llc. strongly urges you conduct a complete and independent investigation of the respective companies and consideration of all pertinent risks. Readers are advised to review SEC periodic reports: Forms 10-Q, 10K, Form 8-K, insider reports, Forms 3, 4, 5 Schedule 13D. For some content, STM, Llc., its authors, contributors, or its agents, may be compensated for preparing research, video graphics, and editorial content. STM, LLC has been compensated up to ten-thousand-dollars cash via wire transfer by a third party to produce and syndicate content for KULR Technology Group. Inc. for a period of one month. As part of that content, readers, subscribers, and website viewers, are expected to read the full disclaimers and financial disclosures statement that can be found on our website.
The Private Securities Litigation Reform Act of 1995 provides investors a safe harbor in regard to forward-looking statements. Any statements that express or involve discussions with respect to predictions, expectations, beliefs, plans, projections, objectives, goals, assumptions or future events or performance are not statements of historical fact may be forward looking statements. Forward looking statements are based on expectations, estimates, and projections at the time the statements are made that involve a number of risks and uncertainties which could cause actual results or events to differ materially from those presently anticipated. Forward looking statements in this action may be identified through use of words such as projects, foresee, expects, will, anticipates, estimates, believes, understands, or that by statements indicating certain actions & quote; may, could, or might occur. Understand there is no guarantee past performance will be indicative of future results. Investing in micro-cap and growth securities is highly speculative and carries an extremely high degree of risk. It is possible that an investors investment may be lost or impaired due to the speculative nature of the companies profiled.

Media Contact
Company Name: STM, LLC.
Contact Person: Michael Thomas
Email: [email protected]
Phone: 973-820-3748
Country: United States
Website: https://www.kulrtechnology.com/