Acheampong & Associates Announces Upgrades To Their Service Offerings
Immigration and family law experts, Acheampong & Associates, continue to upgrade their offerings amid rave reviews from clients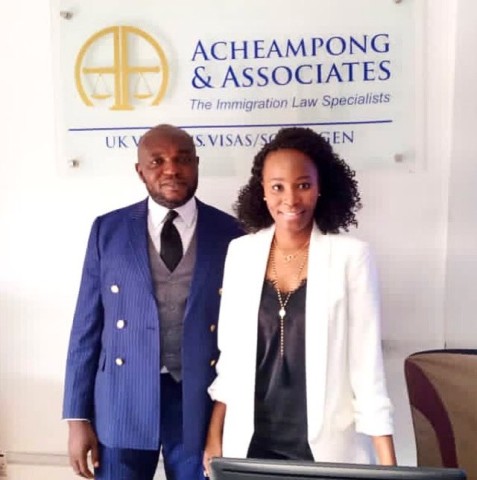 The team at Acheampong & Associates looks relentless in the pursuit of delivering the best possible experience to their diverse range of clients as the Ghana-based providers of legal services recently announced an upgrade to their offerings. Acheampong & Associates has grown to become a sought-after name for providing immigration and corporate solutions for individuals and corporate organizations, with accolades coming from different quarters.
Immigration law has become a hot topic in recent times, particularly for businesses and individuals looking to expand their horizons across international borders. Over the years, a plethora of service providers, including law firms, have emerged to meet the needs of different categories of clients. However, getting the right combination of excellent service delivery and comprehensiveness can sometimes be a daunting task. The situation is not particularly different in Ghana, which is where Acheampong & Associates have been helpful over the past 6 years.
Acheampong & Associates offer Ghana Immigration services, helping businesses and individuals that want to enter the West African country to obtain the necessary permits. Acheampong & Associates have also shown their prowess in corporate and commercial law as well as family and matrimony law, with their team of professionals working round the clock to deliver the desired results to clients.
The firm also leverages the expertise of their diverse team to assist clients with specific needs in the aspect of immigration law, particularly as it relates to applications to the United Kingdom, the USA and Schengen. "We have tried four times for a UK Visa and were declined each time. We decided to engage a lawyer the next time I was a Ghana Resident. We got our visas the first time with Acheampong & Associates." – Diana and Greame.
For further information about Acheampong & Associates and the range of services offered, visit – https://acheampongassociates.com/.
About Acheampong & Associates
Acheampong & Associates was founded in 2015 to provide legal services to individuals and corporate organizations. Headquartered in Accra, the firm specializes in Immigration, Corporate, and Family law, helping them navigate their way through the heap of cumbersome immigration requirements and processes for their non-citizen employees, consultants, and representatives.
Media Contact
Company Name: Acheampong & Associates
Contact Person: Emmanuel Acheampong
Email: Send Email
Phone: 055 995 9331
Address:UMB, IPS RD Opposite UPSA
City: Accra
Country: Ghana
Website: acheampongassociates.com