High Flying Rec2Rec Lands the Top Talent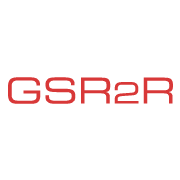 The Go-To Gurus for Recruitment 2 recruitment Success
A top rec2rec agency has been praised for its outstanding contribution to recruitment, by placing people at the heart of recruitment businesses, creating careers with purpose.
GSR2R, who specialise in providing high-calibre recruitment professionals to recruitment businesses, have grown to become the go-to rec2rec agency for the UK's top recruitment talent.
Developing a global reputation and reach as an industry-leading rec2rec agency, while maintaining the personal service and agility of a dedicated team, has been a winning combination for these recruitment champions.
Clients who have worked with GSR2R Rec2Rec for many years have described them as being different from other top rec2rec agencies, due to their client-focused approach. They know their markets so well, that they can make perfect-fit placements.
The commitment from GSR2R to implement innovative screening and shortlisting techniques, from their extensive database of experienced recruitment professionals, further strengthens their standing in a highly competitive market.
As one of the most trusted rec2rec agencies in the country, GSR2R find that many clients work exclusively with them. They believe that happy people make productive workers, and they work hard to get experienced recruiters exactly where they are meant to be.
One of the key factors behind their success is their love for what they do, successfully placing talented and driven individuals within the right job roles. Their dedication to finding that perfect match has helped meet the career goals of thousands of recruitment professionals and ensured successful recruitment, job retention and growth for their clients.
Building these long-term relationships with their clients has made GSR2R Rec2Rec one of the most connected rec2rec agencies within the industry, trusted with the handling of the most important asset of any recruitment business – its people.
With over 20 years of recruitment experience, you can be sure they are uncovering the very best talent for your business. You can find a full list of their recruitment services at www.gsr2r.com
Media Contact
Company Name: GSR2R
Contact Person: Cheryl Wing
Email: Send Email
Address:91 Wimpole Street
City: London
State: W1G 0EF
Country: United Kingdom
Website: https://gsr2r.com/