Cardiogenic Shock Market Is Expected To Grow During The Forecast Period (2019-2032), DelveInsight | Major Companies- Windtree Therapeutics, Momentum Research, Inc., TherOx, and Several Others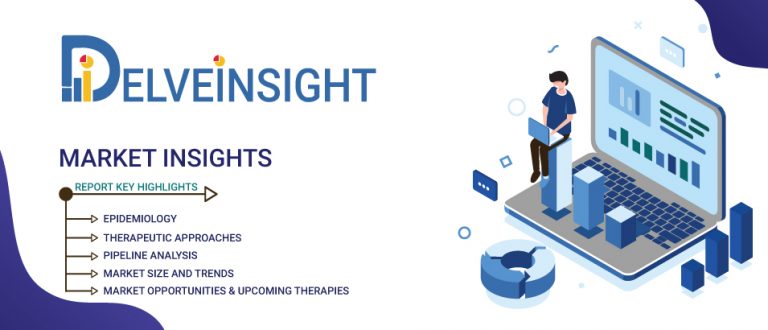 DelveInsight's "Cardiogenic Shock Market Insights, Epidemiology, and Market Forecast-2032" report provides an in-depth understanding of the disease, historical and forecasted epidemiology, as well as Cardiogenic Shock market trends in the United States, EU5 (Germany, and Spain, Italy, France, and the United Kingdom), and Japan.
Cardiogenic Shock Overview
Cardiogenic shock is a clinical condition in which the heart's capacity to provide enough blood to the body is compromised. Cardiogenic shock is caused by a lack of muscular action in a substantial area of the heart, a rupture of a core heart muscle, fluid pressure accumulation in the heart, and a loss of rhythmic movement owing to ventricular tachycardia. Cardiomyopathy, arrhythmia, ventricular outflow blockage, cardiac valve difficulties, ventricular septal anomalies, or systolic anterior motion are some of the other causes of cardiogenic shock (SAM). Chest discomfort, unconsciousness, intense sweating, rapid breathing, and restlessness are frequent signs of cardiogenic shock. Treatments are generally focused on improving survival rates by restoring coronary blood flow early and permanently. Currently, standard therapy in cardiogenic shock due to myocardial ischemia may be preventable if required intervention is performed with patients that have structural heart disease.
Request for Sample Report: https://www.delveinsight.com/sample-request/cardiogenic-shock-market
Some of the key facts about the Cardiogenic Shock Market Report
According to the World Health Organization (WHO), the global mortality rate after cardiogenic shock is between 70% and 90% and is the major cause of death in acute myocardial infarction.
Bayer AG completed the phase III VOYAGER PAD research in March 2022 to determine the effectiveness of XareltoTM 2.5 mg with Aspirin as therapy for limb ischemia and other cardiovascular-related disorders in patients with the symptomatic peripheral arterial disease after revascularization.
Abbott acquired U.S. Food and Drug Administration (FDA) clearance in February 2021 for its CardioMEMSTM HF system as a therapy for individuals with early-stage heart failure.
Key benefits of the Cardiogenic Shock Market report:
The study provides a detailed review of Cardiogenic Shock, including its causes, signs and symptoms, pathophysiology, diagnosis, and current treatments.
Study of the 7MM has offered comprehensive insight into the epidemiology and management of Cardiogenic Shock.
Furthermore, an all-inclusive description of both present and emerging Cardiogenic Shock treatments is offered, as well as an analysis of future therapies that will have an influence on the current treatment landscape.
The research includes a full evaluation of the Cardiogenic Shock market, both historical and anticipated, as well as drug outreach in the 7MM population.
By understanding the trends defining and driving the worldwide Cardiogenic Shock market, the study gives you an advantage when formulating business plans.
The report's Cardiogenic Shock market outlook assists in developing a detailed understanding of historic, current, and forecasted Cardiogenic Shock market trends by analyzing the impact of current Cardiogenic Shock therapies on the market, unmet needs, drivers and barriers, and demand for better technology. This section examines the Cardiogenic Shock market trend of each marketed drug and late-stage pipeline therapy by evaluating their impact based on the annual cost of therapy, inclusion and exclusion criteria, mechanism of action, compliance rate, growing market need, increasing patient pool, covered patient segment, expected launch year, competition with other therapies, brand value, market impact, and key opinion leaders' perspectives. Cardiogenic Shock market statistics are supplied with pertinent tables and graphs to provide a comprehensive picture of the market at a glance. According to DelveInsight, the Cardiogenic Shock market in 7MM is expected to undergo significant change between 2019 and 2032.
Learn more by requesting for sample @ https://www.delveinsight.com/sample-request/cardiogenic-shock-market
Cardiogenic Shock Companies
Windtree Therapeutics
Momentum Research, Inc.
TherOx
Inova Health Care Services
Abbott
Abiomed Inc.
Eli Lilly and Company
And Several More
Cardiogenic Shock Drugs
Istaroxime
Abciximab
And Several More
Know more about the pipeline therapies and recent developments at https://www.delveinsight.com/sample-request/cardiogenic-shock-market
Table of Contents
Key Insights
Executive Summary of Cardiogenic Shock
Competitive Intelligence Analysis for Cardiogenic Shock
Cardiogenic Shock: Market Overview at a Glance
Cardiogenic Shock: Disease Background and Overview
Patient Journey
Cardiogenic Shock Epidemiology and Patient Population
Treatment Algorithm, Current Treatment, and Medical Practices
Unmet Needs
Key Endpoints of Cardiogenic Shock Treatment
Marketed Products
Emerging Therapies
Cardiogenic Shock: Seven Major Market Analysis
Attribute analysis
7MM: Market Outlook
Access and Reimbursement Overview of Cardiogenic Shock
KOL Views
Market Drivers
Market Barriers
Appendix
DelveInsight Capabilities
Disclaimer
About DelveInsight
About Us
DelveInsight is a leading Business Consultant, and Market Research firm focused exclusively on life sciences. It supports Pharma companies by providing comprehensive end-to-end solutions to improve their performance. It also offers Healthcare Consulting Services, which benefits in market analysis to accelerate business growth and overcome challenges with a practical approach.
Media Contact
Company Name: DelveInsight Business Research LLP
Contact Person: Yash Bhardwaj
Email: Send Email
Phone: 9193216187
Address:304 S. Jones Blvd #2432
City: Las Vegas
State: NV
Country: United States
Website: https://www.delveinsight.com/