The Top 7 Questions To Ask A Medical Family Therapist In Texas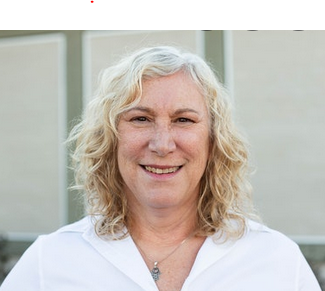 Sandi Neiman specializes exclusively in Medical Family Therapy in Texas. She offers a FREE 20 minute online chat to answer questions about Medical Family Therapy with absolutely no obligation. Please call 615-438-3964.
Considering Medical Family Therapy? Not sure what to ask? Sandi Neiman who specializes exclusively in Medical Family Therapy in Texas suggest the top 7 questions to ask a therapist.
"When people call my practice for the first time they're generally nervous and don't know what to do or ask. Although this is normal for anything that is new, it doesn't stop the caller from feeling embarrassed. They feel at a disadvantage from the very beginning," states Sandi Neiman, a Medical Family Therapy specialist based in Texas.
In her practice, Sandi Neiman, treats those suffering from depression, anxiety and tension due to a medical diagnosis or change in medical condition of the client or their family, such as a cancer diagnosis, the effects of chemotherapy and end of life decisions. She offers personalized, attentive, friendly understanding combined with expert, knowledgeable guidance.
Unlike other therapists that offer a broad range of incompatible services, Neiman specializes, exclusively in Medical Family Therapy utilizing only the very latest research and up to date modern techniques.
Neiman continues, "My practice is built on avoiding uncomfortable scenarios and making callers at ease from the moment the phone is answered. After all, that very first point of contact is a reflection on the treatment callers can expect to receive from me in the future."
For those making initial contact Sandi Neiman offers a list of 7 questions to ask a potential therapist:
• Do you specialize in Medical Family Therapy exclusively?
​• What approach or orientation do your use in your Medical Family Therapy practice?
​• What can I expect from working with you?
​• Do you use the Dunbar Number?
​• How long should I expect to work with you?
​• What are your policies about cancellations and billing?
​• What are your beliefs about using medication for depression and anxiety?
Neiman resumes, "The answers to these questions should give a good indication if the therapist is a match. Therapy, by nature, is very personal and good therapists understand this. They are not offended if the caller says "thank you very much for your time" and hangs up. Those therapists that try and "sell" callers on the service are doing themselves, the client and the industry a disservice."
Therapy is intangible and can't be evaluated until after the service has been provided. This can generate a lot of "what ifs" that can create a stumbling block to moving forward with much needed Medical Family Therapy.
It is important to feel comfortable and that the therapist style is compatible. To help reduce these concerns Sandi Neiman offers a FREE 20 minute chat directly with her (not a junior associate). During this discussion she will answer any questions about Medical Family Therapy. The chat will also provide an opportunity to determine compatibility with her style.
Neiman concludes, "Consider the chat as interviewing me for the position! I will also let you know if my service is not appropriate for your needs. I am happy to refer out to a colleague that is better suited. There's absolutely no obligation to continue with sessions."
For more information or to schedule a FREE no obligation chat about Medical Family Therapy, Sandi Neiman can be reached at (615) 438-3964 or visit www.MedicalFamilyTherapistTexas.com
Media Contact
Company Name: Medical Family Therapist Texas
Contact Person: Keith Hunt
Email: Send Email
Phone: 9096364012
City: Alta Loma
State: CA
Country: United States
Website: www.medicalfamilytherapisttexas.com