JAWS Fans In Frenzy Over New Release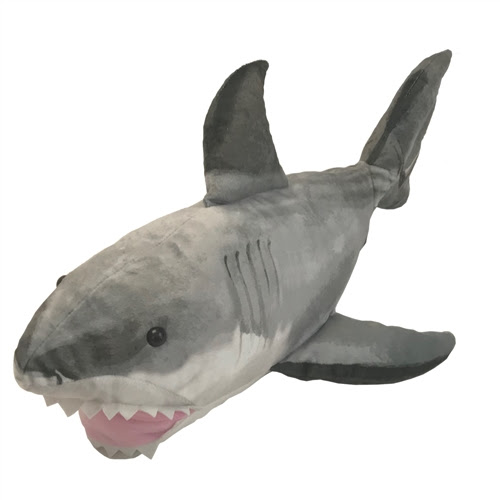 Factory Entertainment's Reveal Of New JAWS Collectible Churns The Water Of Excitement
New York – Factory Entertainment, one of the premiere players in the world of high end collectibles, released images of their new JAWS jumbo Bruce The Shark Collectible Plush and suddenly the waters of fandom erupted in a feeding frenzy.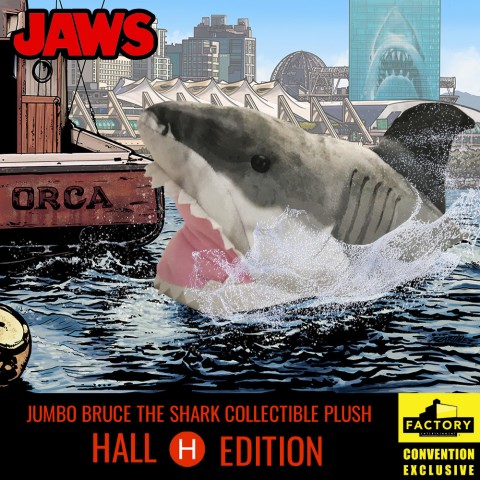 The 26-inch long adorable rendition of the famous shark from JAWS features an opening belly with removable contents. What's inside? a Scuba Tank, Shredded Yellow Raft, Orca Stern Plaque, Dog Collar, License Plate, Exclusive Half-Chewed Hall H Sign. The chewed sign is a nod to the item being an exclusive for San Diego Comic con where HALL H is a legendary venue for the biggest names in geekdom.
Despite its enduring popularity and historical significance as the first modern "blockbuster" film, JAWS has had relatively few official collectibles. As a result of this dearth of product fans of Steven Spielberg's aquatic masterpiece are quick to sink their teeth into new products, especially when they have a novel angle.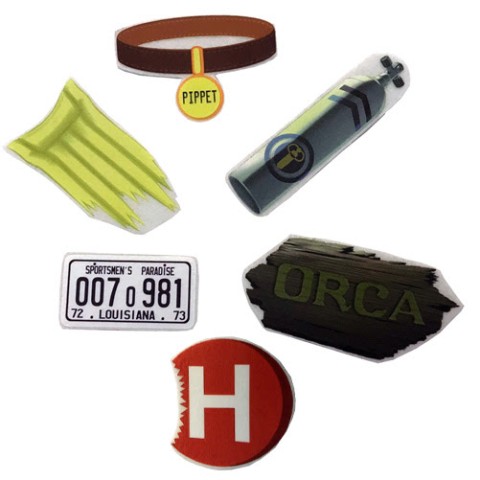 Factory Entertainment is offering the JAWS plush on their website https://www.factoryent.com/Jurassic-Park-Dinner-Plate-Prop-Replica-2022-SDC-p/sdcc22jwpl.htm as well as at the 2022 San Diego Comic Con, assuming the event is not again canceled due to Covid quarantines.
Eyeing the assortment of merchandise offered by Factory Entertainment this year, pop culture guru Mike Drake commented "Looks like I'm going to need a bigger credit card…"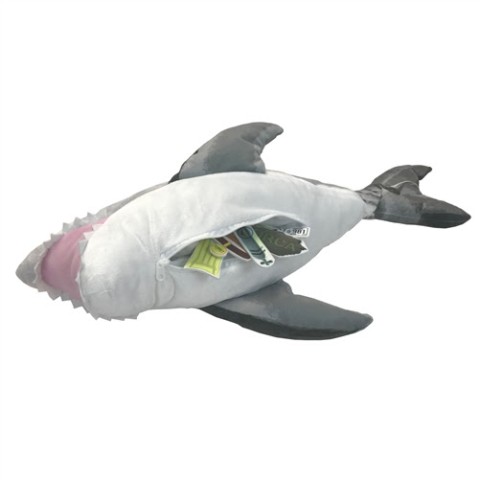 Media Contact
Company Name: Factory Entertainment
Email: Send Email
Country: United States
Website: https://www.factoryent.com/Jurassic-Park-Dinner-Plate-Prop-Replica-2022-SDC-p/sdcc22jwpl.htm