AMAZY Announces The Launch of The $AZY Token
All-inclusive crypto-based fitness ecosystem, AMAZY, set to launch $AZY, a governance token, as part of the revolutionary blockchain-backed project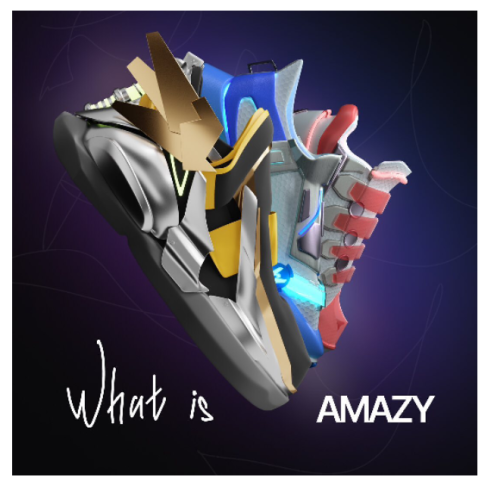 The team behind AMAZY, led by Sergey Kosenko and Artem Nikolaev, looks set to take their pursuit of delivering the benefits of crypto and the blockchain space to as many people as possible across all walks of life with the launch of the $AZY token and AMT utility token. AMAZY is created as a groundbreaking project that includes a Move-2-Earn lifestyle app, described as the Future of Fitness, Social-Fi and Game-Fi apps, NFT marketplace, and Metaverse. The project, which will officially go full-blown in 2023, is supported by a community of influencers from different parts of the world.
The blockchain space has practically exploded over the years, amidst the increasing adoption of the technology by businesses across industries and individuals worldwide. However, Sergey Kosenko and the rest of the AMAZY project might be taking the experience a notch higher, a claim substantiated by the launch of $AZY and the AMT token, which has unlimited supply.
$AZY is part of the all-in-one crypto-powered fitness project that enables people to buy 3D NFT sneakers, go for a walk or jog, and earn tokens that can be exchanged for real money. $AZY is created as a governance token with a total supply of 1 billion tokens and multiple use cases. The token has a fixed reserve and can be used for item personalization, voting for projects in the AMAZY ecosystem, participation in exclusive sales events, stacking for in-app fee discounts, access to rare items, and resetting item attributes.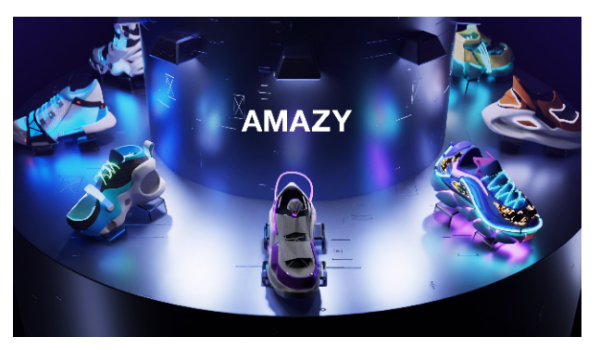 AMAZY has continued to gain traction with the global network of influencers and community members eagerly anticipating the launch of the project. Created by the founder of AZUR Games, Artem Nikolaev, a top 3 mobile publisher with over 1.5 billion downloads in 2021 and more than 30 million daily players, the project enjoys the backing of experienced minds in the tech world. It aims to ride on the back of the increasing popularity of the move-2-earn model, with recent projects recording triple-digit returns, as AMAZY uses a natural movement to enable members to earn real money. Co-founder, Sergey Kosenko, brings his popularity and experience, with over 5.5 million followers on Instagram, 130K+ Telegram Crypto Community, and a media agency that has been working with Tier 1 celebrities and bloggers for 6+ years to the table.
​AMAZY has announced that the sneakers are available to a large number of users, with the first NFT sneakers starting from $100.
For further information about AMAZY project and to be a part of the project, visit – https://amazy.io/. AMAZY also has a growing online community across social media, including Discord, Twitter, and Telegram.
Media Contact
Company Name: AMAZY
Contact Person: Kate
Email: Send Email
Country: United Arab Emirates
Website: https://amazy.io/