Top 3 Upcoming Models To Watch Out For
The modeling profession is growing increasingly competitive, and becoming a model takes more than just luck or hope. Also, there's a lot that goes into becoming the model you want to be – perseverance, patience, hard work, and a positive attitude are just a few of the qualities you'll need to succeed.
Getting into this industry is also not an easy task. Aside from the physical constraints, success in this demanding yet rewarding career necessitates a certain type of personality. Having a plan, and some tricks up your sleeve can help you in succeeding. In this extremely competitive industry, the models listed below have ascended to the top. They are some of the most well-known models on the planet today and for great reasons. Let's have a look at who these models are!
Jourdan Dunn
Jourdan Dunn is a fashion model from England, born in the Greenford neighborhood of West London, where she grew up with her mother and two younger brothers. At the age of 16, Dunn signed for Storm Model Management. The model walked for Prada in February 2008 and is the first black model to do so. Burberry, Balmain, Calvin Klein, Yves Saint Laurent, Pepe Jeans, Tommy Hilfiger, Topshop, and many more have featured Jourdan in their ads and was the face of Rihanna's River Island collections. Jourdan also walked in the Victoria's Secret Fashion Show in 2012, 2013, and 2014, and has been named Model of the Year multiple times. Dunn was the face of Maybelline for a long time and has also appeared in two Beyoncé videos.
Mischaela Elkins
Mischaela Elkins is a businesswoman, author, and an American/Peruvian model. Elkins began modeling as a young girl and has worked for fashion, cosmetics, and swimwear brands in both print and runway. Mischaela is well-known for being crowned Miss Peru 2021. When Elkins was awarded Miss Indigenous America and represented the title at Miss Global, the model became the first woman in history to carry a national-level Indigenous American title in an international beauty competition. Mischaela has also appeared on various magazine covers in the United States, United Kingdom, France, and Australia. Elkins is recognized as one of "the indigenous supermodels" in the media!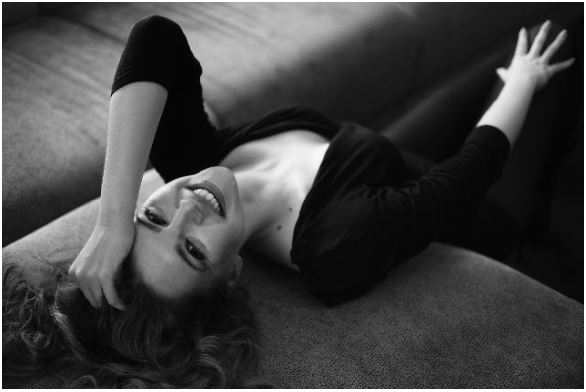 Elle Smith
Elle Smith, is an American model, writer, reporter, and beauty pageant winner. After one of Elle's high school classmates, Brittany Reid was crowned Miss Ohio Teen USA 2013, Smith became interested in competing in pageants but kept the dream hidden for a long time! The model made a vision board which was displayed next to the bed and pinned a magazine photo of Cheslie Kryst winning Miss USA to it. Smith also added images from travels, modeling, romance, and book collections, which the model believes made a significant effect. Elle did not enter a pageant until eight years later, with Miss Kentucky USA 2021 being the first. In the competition, the model represented Germantown and won the crown. Elle Smith represented the United States as Miss USA in Miss Universe 2021, finishing in the top ten and is the second woman from Kentucky to win Miss USA.
These models have remained firm in their work and have achieved highly coveted status in the industry. In their unique way, they reflect elegance, beauty, and flair that's needed to become a successful model!
Media Contact
Contact Person: Mischaela Elkins
Email: Send Email
Phone: 3127700899
Country: United States
Website: http://www.mischaela.com/