Valuing urban lands: Architects design compact housing in New York.
Results announced for 'Pocket Home' Architecture Design Competition.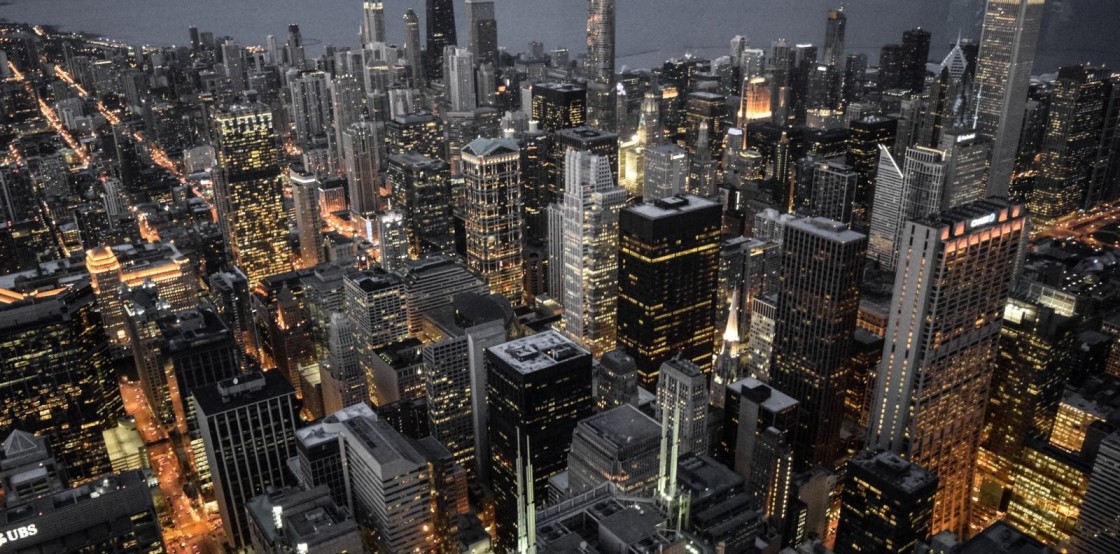 A city is a maze of buildings, vehicles, and people, that is designed to be an intricate system. The socio-economic development is unhindered and more agglomerations of cities are coming into existence each day. The immediate responsibility of the city is to shelter its people. For their living and convenience, various typologies of buildings are built around them. Planning plays an important role in controlling the density and efficiency of cities. Balancing a myriad of typologies and concerns is already a daunting task, moreover, the added pressure of demands rising exponentially over a short time has crippled the growth of many cities. This haphazard situation is the result of faulty planning or its unintended effect on urban areas. It is ironic since planning is to be wielded as a tool to bring order to cities, but poor execution can lead to a series of chaotic events.
Can you identify some of the issues in megacities due to inadequate planning?
Planning determines the design and layout of a piece of land and it focuses on the physical form, economic function, and social impact of the urban environment. Under the pressure of urbanization, this act is becoming more convoluted. So, there are many inconsistencies in the planning process. There are some oddly sized parcels of land that remain vacant around the city. Planning politics, land ownership disputes, or the layers of past developments may be the cause of this. These plots remain unused most time, as they might not be suitable for conventional construction.
The vacant areas are a huge waste and also impact the street and the neighborhood as shoddy elements here can lead to an unsafe, unhygienic, or undesirable image. Resources are scarce as is, and with land values rising each day, these urban residual spaces present an opportunity. Exploring the potential for experiment and activation of these residual plots is essential.
Is it possible to induce temporary use out of these leftover properties with qualitative interventions?
The competition was to design a modular pocket housing on an urban residual plot of land in a dense urban city.
The solution proposed must be modular and temporary since the land may be vacant for a limited time period. It must be built to provide living space to people on a rental basis, for short durations. The assembly and disassembly of the housing units must be efficient. The concept for this space can be unconventional with innovation in form, layout, or interior elements. The design of the housing must be compact with maximum space utilization. The furniture must be modular with an ambiance of comfort and convenience of use.
The aim was to use the unusually oriented, leftover plots to create a cohesive design that can cater to the need of homes in the city. Daylight and ventilation must be well-designed to make the spaces feel bigger and more open. It must be less resource-intensive and economical for easy maintenance.
The jury for the competition consisted of esteemed designers, professionals, and academicians from around the world. The Lead Jurors for the competitions were as follows:
Ophélie Herranz Lespagnol, Partner / Director, NOMOS, Spain
Pedro Grilo, Associate Architect, CoDA arquitetos, Brazil
Some of the Best competition projects are as follows:
Winning Project: ballOOn
By: Bella Saralp, Elina Khandokhova & Karina Valeeva
Description: The general typical idea of temporary housing is quite poor, a person is not surrounded by home comfort. We formulate our idea of the pocket home with the help of an air shell, which we associate with something light and inflatable. The ballOOn is an interpretation of the future temporary housing.
Runner Up: Upper Homes
By: Araceli Epuyao & Tomas Loayza
Description: Upper Homes extracts the concept of temporary living space from the elevator and its ability to move vertically to create mobile homes in cramped residual spaces in New York City.
People's Choice: Lightning Green Pocket HOMES
By: Dogus Bodamyalizade
Description: As Architects and Designers, our mission is to create a sustainable environment rather than economic or aesthetic values. We should consider the general need of the society and cultural development of the city.
Editor's Choice: AmI-MODULE POCKET HOME
By: Thomas Gössler
Description: The CONCEPT of the AmI-MODULE offers affordable living space in high-density urban areas by combining smart furniture, micro-living principles and biophilic design. The project consists of 12 modular units that can be relocated to a new location without disassembling them.
Editor's Choice: Pocket Home
By: Mehran Abili, Mehdi Nikfarjam & Saba Abdolshahi
Description: "In search of lost spaces" Architectural activism against non-places. Home is a concept before it goes to be a shelter for humans. This concept makes borders and defines the metaphysical presence of humans with its environment. In this competition, our team tried to redefine these boundaries and understand how urban life has shifted these borders over time.
Editor's Choice: Stacked
By: Minos Pediaditakis
Description: Stacked is a concept which tries to create a space that is both functional and enjoyable despite limitations to size and height. It utilizes the spatial constraints present on the site to create a innovative pocket home that respects the local context.
Editor's Choice: KEYSTONE
By: Thadtham Semaeakarat
Description: A keystone shaped housing module to fit in all different shapes and sizes leftover land plot.
Checkout the top entries here.
Media Contact
Company Name: UNI
Contact Person: Fenil Pinto
Email: Send Email
Phone: +1 (972) 318-9454
Country: United States
Website: https://uni.xyz