Charia Launches the World's First Donation App to help Save the Environment before it's too late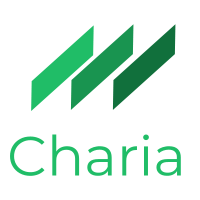 Written by – Charia Team
November 18, 2020 – Charia is an organization with a solid charity user base of at least 15,000 to help businesses offset their sales by donating instead to boost their annual tax return. They were inspired by its partner Eco Eats social impact food lunch and donation venture. As well as the business hardship that's being impacted due to COVID-19 in the past months and over the next years.
What's amazing about Charia, is that small to large businesses are able to download their app and make posts of items for charities to claim. Each claimed item is returned to them at a high percentage back so they're able to help recover and offset financial costs.
There have been a lot of initiatives, grants, and government programs to help businesses, but what's better, than having organizations helping each other and making a positive impact. After witnessing circular economy models with a social and the environment focus it only makes sense to adopt to Charia with new government policies and shifting consumer behaviour to help the environment.
In 2027 it's been predicted our time is up to redirect the effects of global warming before they are irreversible. The Metronome's digital clock in Manhattan, New York is a digital countdown where people along the street and now across the world are educated and informed of when we can anticipate the environment is no longer reversible to a healthy and potentially liveable state for future generations.
Charia app is available on the Play, Google Store this December and is accessible across all devices. This Christmas they aim to pilot and run their first Christmas drive to help bring awareness to stores where to make donations of products that are like new. And to help fill the presents without packaging under the Christmas tree this year.
Website: https://www.charia.ca/
Google App: https://play.google.com/store/apps/details?id=charia.android
Apple App: Coming soon!
Contact: [email protected]
Media Contact
Company Name: Charia
Contact Person: Media Relations
Email: Send Email
Country: Canada
Website: https://www.charia.ca/