El Juezo and Miltazo team up for the first time for the single "Discoteca"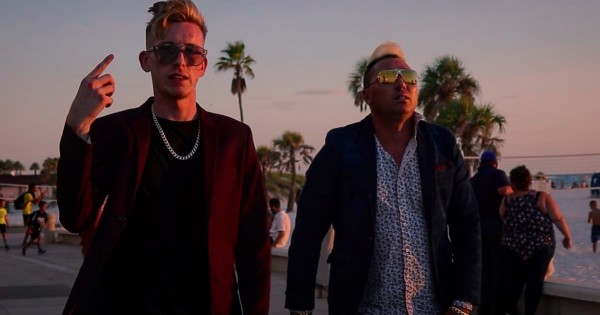 Divided by cities, but united by music, El Juezo and Miltazo are two different Reggaeton artists who have come together to make mellifluous music. Where El Juezo is from Atlanta, Miltazo is from Cuba. To pave their way through the music industry with their hard work and dedication, both the artists don't shy away from leaving any stone unturned to achieve what they desire.
With the single "Discoteca", El Juezo and Miltazo are for the first time collaborating for a musical project. The official music video trailer of the song was teased on their YouTube channel "The Two Records" on August 17, 2020. The description box under the video said that the full video and song will be out soon on all streaming platforms. The trailer of "Discoteca" is captivating, which has left all the listeners wanting for more. All the fans are eagerly waiting for the complete release of this track.
"Discoteca" is produced by Worthy Media, and beats in the song are given by Sowl Beats. It is a catchy song with upbeat music, which will soothe your ears after a tiring day at work. It will also make you want to bob your head and tap your feet to the peppy beats of it. El Juezo and Miltazo have established with this single that they are here to stay and make a name for themselves in the industry.
When asked upon their plans in addition to music, El Juezo, 22, says, "I want to further my business ventures", while Miltazo, 36, says, "I came to the United States to give my son a better life, and I'll continue to do that".
With "Discoteca", El Juezo and Miltazo have proved that anything can be achieved if you are willing to give your hundred percent to it, and are stern to make it happen.
Check out the trailer of "Discoteca" now on YouTube.com.
Media Contact
Company Name: Los Dos Records
Contact Person: Press Executive
Email: Send Email
Country: United States
Website: www.youtube.com/watch?v=9kQXm6quMOg