A talent for sick beats and sleek cuts unites in Kenji Mitchell's latest single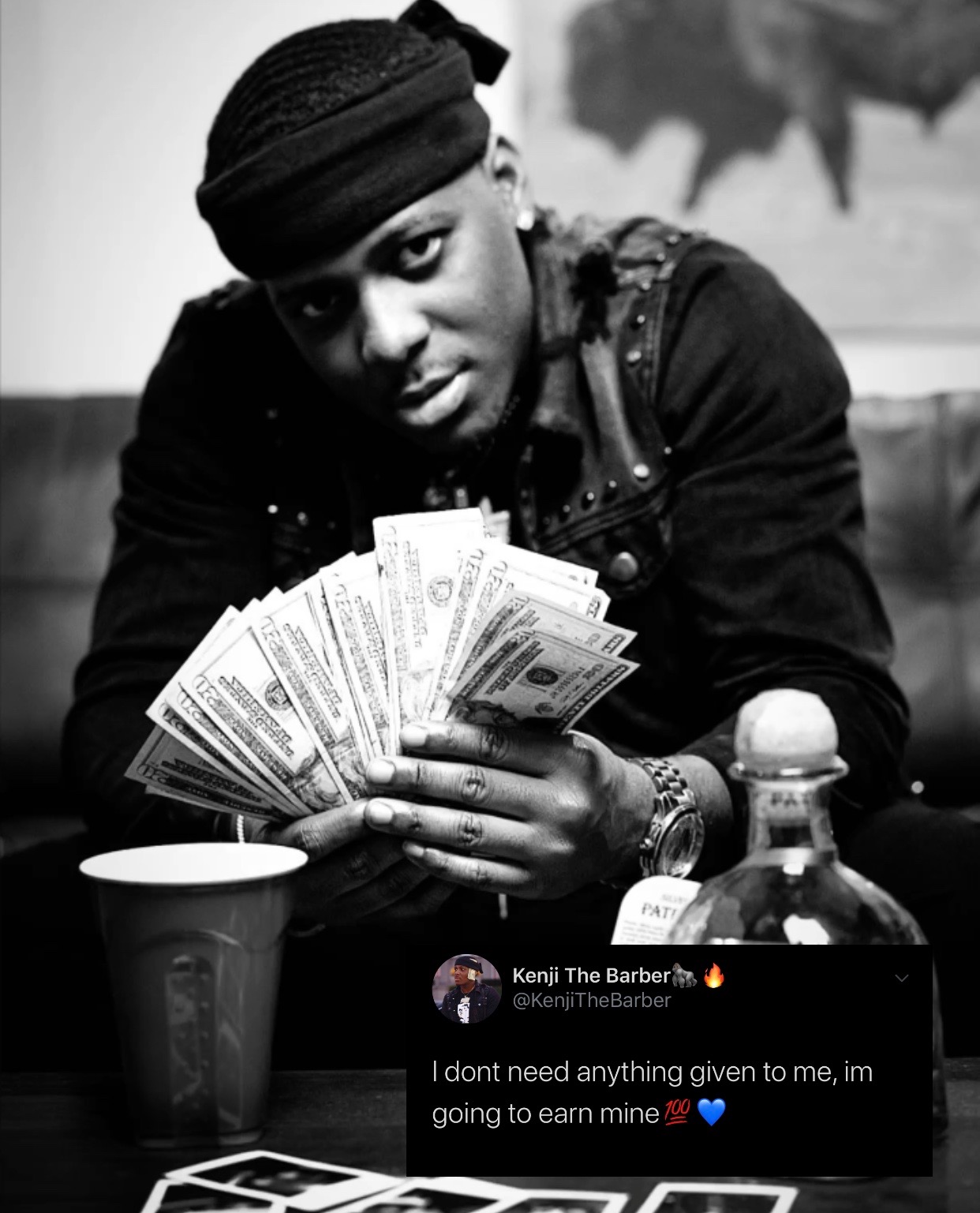 Hampton, VA – August 26, 2020 – By day Kenji Mitchell aka Kenji The Barber is a talented celebrity barber providing the clients of his busy Hampton hair salon with edgy, stylish cuts, fades, braids and sharp hair designs that could grace the pages of any fashionable urban magazine. With a following of thousands, and more than 100,000 views on his Instagram and TikTok videos, Kenji's skills are in high demand. By night, Kenji's secret talent and passion comes out. Kenji The Barber transforms into Kenji the rapper.
Kenji's latest single, Livin' Different is a testament to his hard work and the success he has achieved. The song features light and catchy beats that encourages focus on the powerful lyrics. The biographical style song details Kenji's humble roots and his modest begins. The lyrics move on to more typical hip hop subject matter and proclaim Kenji's newfound financial wealth, celebrity and the top of the line vehicles he now drives.
"My life is a blend of my passions," explains Kenji. "I approach barbering in the same way as hip hop artists approach their music videos. I talk about my life transformation in Livin' Different, and in my videos, I often show people's physical transformations. My lyrics are to the point, much like the ultra sharp cuts and designs I provide for my clients. The videos themselves are shot the same way as music videos; music, special effects, strong visuals and lots of sick dance moves. I'm proud to share who I am and to bring my love of hip hop into my career as a successful businessman."
Kenji's next big project is the launch of his own record label, In the Zone. The name is an homage to his father's barber shop where Kenji learned his trade. Kenji aims to bring the same passion, fun and celebrity following his barber shop is known for to the recording industry and soon-to-be-viral recording artists.
Kenji's single, Livin' Different, was launched in 2019 and is available for download on Apple Music.
To connect with Kenji's music and keep up with his slick cuts, follow him at @KenjiTheBarbar on Instagram, TikTok Facebook and Twitter.
For more information, or to arrange and interview, please contact below.

Media Contact
Company Name: Jenji The Barber
Contact Person: Kenji Mitchell
Email: Send Email
Country: United States
Website: www.instagram.com/kenjithebarber