"Kocostar Leg Relax Therapy" A Unique Product Designed To Instantly Soothes And Cools Down Overworked Muscles.
KOCOSTAR Aims For Beauty Products That Reveal Not Only True Beauty, But Also Make Beautiful While Using Them.
August 22, 2020 – Kocostar has come to unveil a topnotch product, "Leg Relax Therapy" This is an intense, soothing treatment of botanicals and menthol to relax stressed legs muscles and feet while softening and smoothing the skin's surface for glamorous and silky legs.

KOCOSTAR is a mask specialty brand that delivers a quality at-home beauty care through hair-to-feet mask series. Launched in Korea by First Market Co., Ltd. in 2013. KOCOSTAR is steadily reaching toward the goal of being the Korean Cosmetic Star in the global beauty industry.

"Leg Relax Therapy" Relaxes leg muscles and sore feet, gently exfoliates, hydrates & soothes the skin, relieves foot odor, and design patent for efficient leg care. Here are assigned step on how to use "Leg Relax Therapy":
• Clean your feet and legs with warm water and towel dry.
• Tear the seal along the dotted line and slide each of your legs into the boot.
• Secure with adhesive tabs and leave on for 30 minutes or less as desired.
• Massage your legs occasionally.
• Remove the product and gently tap in any remaining essence.
• No need to rinse.
KOCOSTAR Leg Relax Therapy is designed to instantly soothes and cools down overworked muscles. Its made up of unique formula with a wide range of nutrients also hydrates and nourishes skin, turning legs sleek and glamorous.
Apart from product quality, KOCOSTAR is also reputed for prompt delivery, buyers' friendly policies, and the team, which includes some of the most experienced business and technology professionals.

KOCOSTAR is gaining its reputation as a revolutionary and innovative mask brand around the globe. Meet their signature mask series in leading beauty retailers – both online and on-site – and luxury department stores in 70+ countries worldwide.
KOCOSTAR develops beauty products that anyone may have thought of, but no one dared to make. They are always ready to listen, observe, and research to make ideas a reality, even if it may seem reckless at the moment.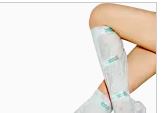 For more information about this unique product, please visit: https://kocostarusa.com/products/leg-relax-therapy
Click on this link to view the Video: https://youtu.be/S36VzTRMWK4
Media Contact
Company Name: Kocostar
Contact Person: Joseph Cho
Email: Send Email
Phone: 310-5340300
Address:2539 w 237th street, Suite ca
City: Torrance
State: CA 90505
Country: United States
Website: www.Kocostarusa.com